Jewellery workshop
Jewellery students at TAFE Queensland will study in our fully-equipped jewellery workshop at South Bank campus.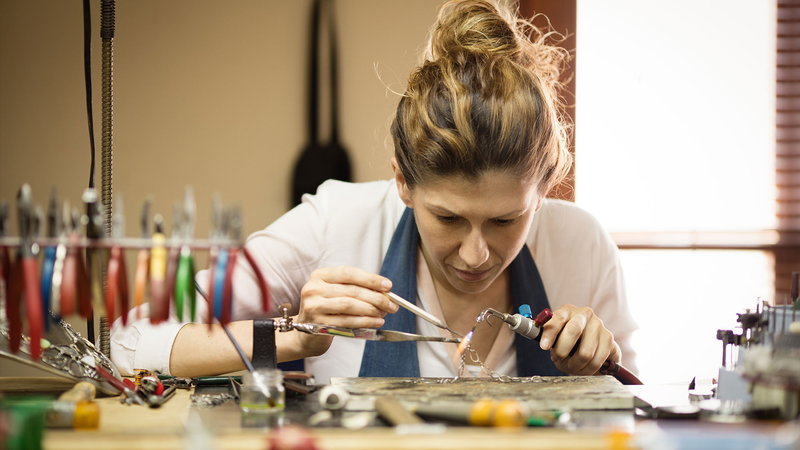 South Bank
The South Bank jewellery workshop is home to casting machines, a polishing machine and a hammering room, providing you with the same facilities used in industry. 
South Bank
You'll use soldering torches and study the art of heat control as well as learn how to work safely with a range of chemicals and materials such as molten metals and glass.