Degrees
University isn't the only place you can get a degree. Joining forces with leading universities across Australia, TAFE Queensland offers a range of degrees that focus on combining theoretical knowledge with our signature hands-on learning style. Find your next move with our range of practical and flexible degree options.
Do what feels right for right now
TAFE Queensland delivers contemporary degrees that give students the best of both worlds — the theoretical side of a university degree, with the applied-learning that makes our graduates so highly sought after. Our small class sizes, state-of-the-art facilities, and strong links with industry allow you to follow your passion and get job ready along the way.  
Diploma-to-degree pathways
Get two qualifications in the same time it usually takes to complete just one with our diploma-to-degree pathways. Take the pressure off and combine the practical training of a diploma with the theoretical knowledge of a university degree.  
With a dual award you can start working and earning in your industry sooner, putting your diploma skills into practice in industry while you complete your degree qualification. Graduate ahead of the pack with academic knowledge backed up by real-world skills.
As your diploma usually counts as a full year of credit towards a three-year university degree, you'll only have two years of your degree to go once you complete your diploma. You'll then graduate with both your diploma and your bachelor qualification.
You can choose to complete your diploma-to-degree pathway entirely through TAFE Queensland, or combine your TAFE diploma with a degree from one of our partner universities, giving you ultimate flexibility in your study journey. Learn more >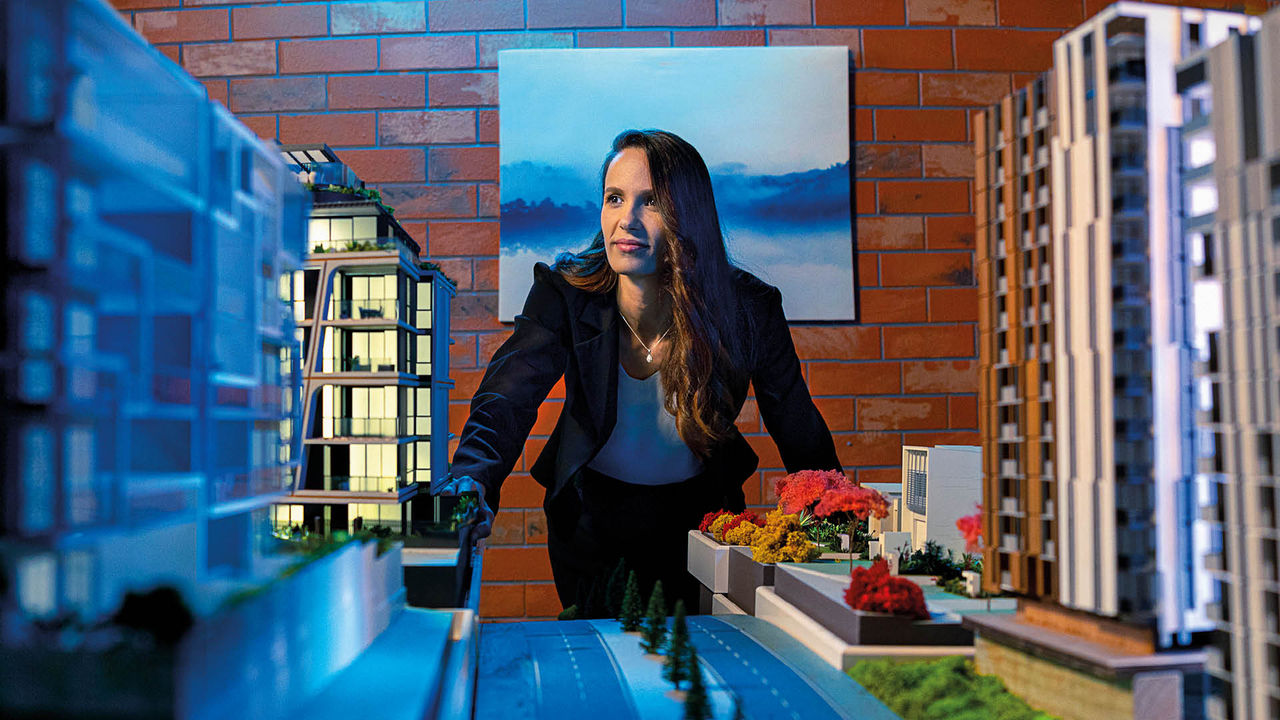 University pathways
There's more than one way to get into your dream university degree. Open up pathways to a uni degree and keep your options open with a diploma, bridging course, or adult tertiary preparation program.  
University partners  
TAFE Queensland has partnered with some of Australia's most respected universities to provide you with up-to-date skills for a changing workforce, along with the adaptable thinking needed to make your mark in any industry.
Linking the theory and the practical is perfect for setting a good working foundation. TAFE Queensland has a great reputation for hands-on experience and that's something that I was always interested in.
In my previous studies in my bachelor degree back in Brazil, I had a lot of theory studies. At TAFE, I've been enjoying much more of a hands-on learning experience while also understanding the theory. I like that at TAFE Queensland, I get to learn and then put that learning into practice straight away.
I loved being able to ask my mentor for advice and help with particularly difficult cases during my practical placement. TAFE Queensland really provided us with all the opportunities to maximise our learning potential.
Our accreditation and registration
Higher Education is regulated by the Commonwealth of Australia's Tertiary Education Quality Standards Agency (TEQSA) in accordance with the TEQSA Act 2011.

TAFE Queensland is a TEQSA registered Institute of Higher Education, registration number PRV13003, and all our higher education courses are accredited by TEQSA.
TAFE Queensland is an approved provider under the Commonwealth of Australia Higher Education Support Act 2003. This means our higher education courses attract Student Loans for Australian students. 
Commonwealth Register of Institutions and Courses for Overseas Students (CRICOS) is a register of Australian education providers that recruit, enrol and teach overseas students in Australia. Registration on CRICOS allows providers to offer courses to overseas students studying in Australia on student visas. Only approved institutes may offer courses to overseas or international students as per the Commonwealth of Australia Education Services for Overseas Students Act 2000 (ESOS).
TAFE Queensland is approved to deliver its higher education courses to international students in Australia on student visas. You can find our institution details and list of courses on the Australian Government's Department of Education & Training CRICOS register.
TAFE Queensland consults with industry associations to gain recognition of its higher education courses. Students and graduates should check with the relevant association for current information regarding membership, immunisations, and police checks and continuing professional education requirements.
Professional accreditation is current as follows:
Associate Degree in Civil Engineering: Engineers Australia is Australia's preeminent engineering body. This course is accredited by Engineers Australia at the Engineering Associate level. You can find our accreditation status in the Accredited Engineering Program Directory
Bachelor of Dental Prosthetics: The accreditation authority for the dental profession in Australia is the Australian Dental Council (ADC). The ADC accredits education and training programs enabling graduates to apply for registration as Dental Prosthetists. You can find our accreditation status in the Accredited Dental Practitioner Program Directory.