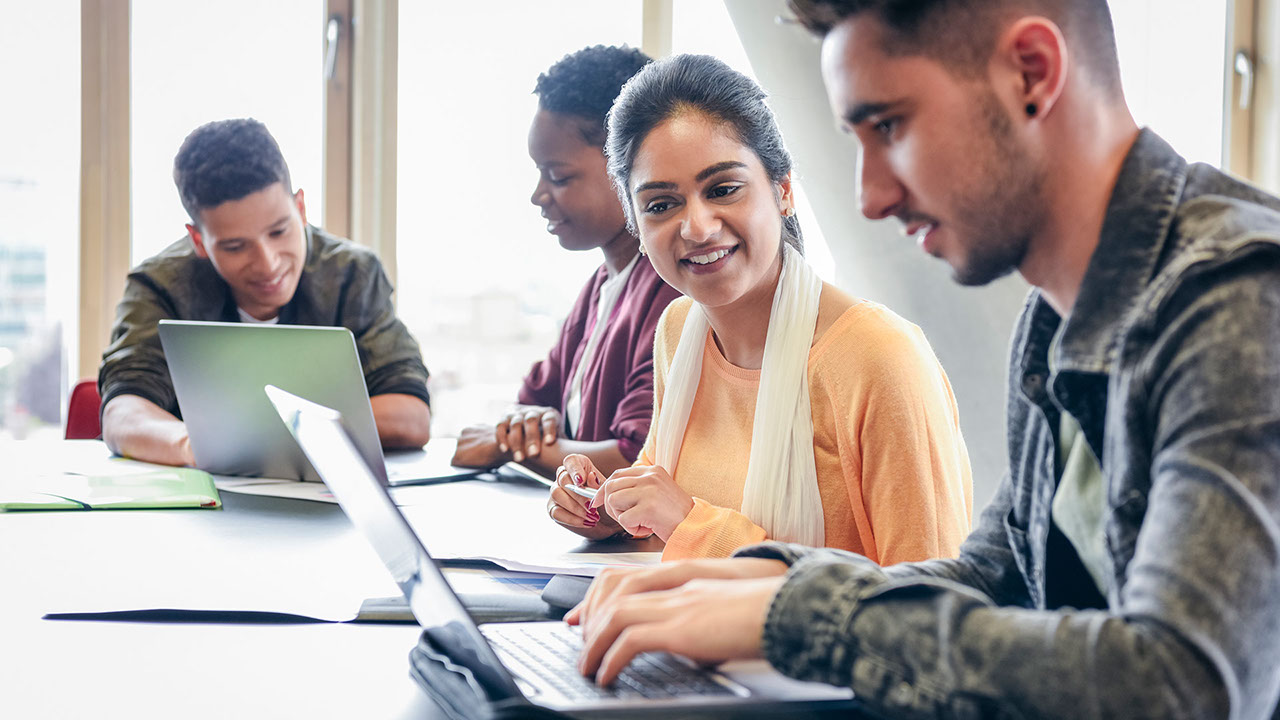 Our library network allows both online and on-campus students to access information and borrow resources from across all TAFE Queensland libraries.
All of our libraries have facilities including computers, Wi-Fi access and multi-function printing devices (MFDs) which allow you to print, copy, and scan.
Depending on your location your local library may also have additional facilities including individual study spaces, group study areas, seminar rooms, audio-visual viewing areas, and studios.
In our on-campus libraries you can access physical and digital resources, utilise group and individual study spaces, and get help from our qualified librarians with referencing, research, and using the library catalogue.
Our fully qualified library staff can help you:
use the library facilities including the library catalogue
access digital resources including eBooks, eJournals, streaming videos, and databases
reserve resources from other campuses
start to research your assignment topic
reference assignment sources to avoid copyright and plagiarism issues
Library website
Visit our library website for a range of services and resources from one convenient location. Here you will be able to:
search the TAFE Queensland library catalogue
find out how to borrow items, place items on hold, and renew your loans
access digital resources including eBooks, eJournals, and databases
get help with your assignments, research, and referencing
access resources to help with your job search, applications, and interviews
book laptops and study rooms (available at select locations)
access additional resources and links for degree students
view our range of online subject guides
Library locations
We have 24 libraries located across the state. For opening hours, location details, and contact information, please visit our dedicated library network portal.

If your campus doesn't have a library, you will still be able to access library resources online, via mail, or be able to visit and access services at another campus library. You may also find that your campus has a range of other contemporary study zones such as learning information centres, student hubs, or independent learning centres where you may be able to access Wi-Fi, computers, and learning resources.
Study spaces
Our campuses also feature a range of other study spaces including individual study pods, group study areas, student common rooms, and computer labs where you study and catch up with friends before and after class.