Gold Coast
The Gold Coast is the second largest city in Queensland and is known for its popular beaches, theme parks, and lush natural hinterland. TAFE Queensland has campuses spanning the length of the Gold Coast region, from Coolangatta to Coomera as well as central locations in Ashmore and Southport.
Gold Coast locations
A comprehensive range of study areas are offered on the Gold Coast including animal care, automotive, building and construction, business, child care, community services, digital screen and media, electrotechnology, engineering, floristry, general education, graphic design, hairdressing and beauty, horticulture, hospitality and cookery, information technology, music, nursing and health, photography, sports and fitness, retail, and tourism and events.
View our guides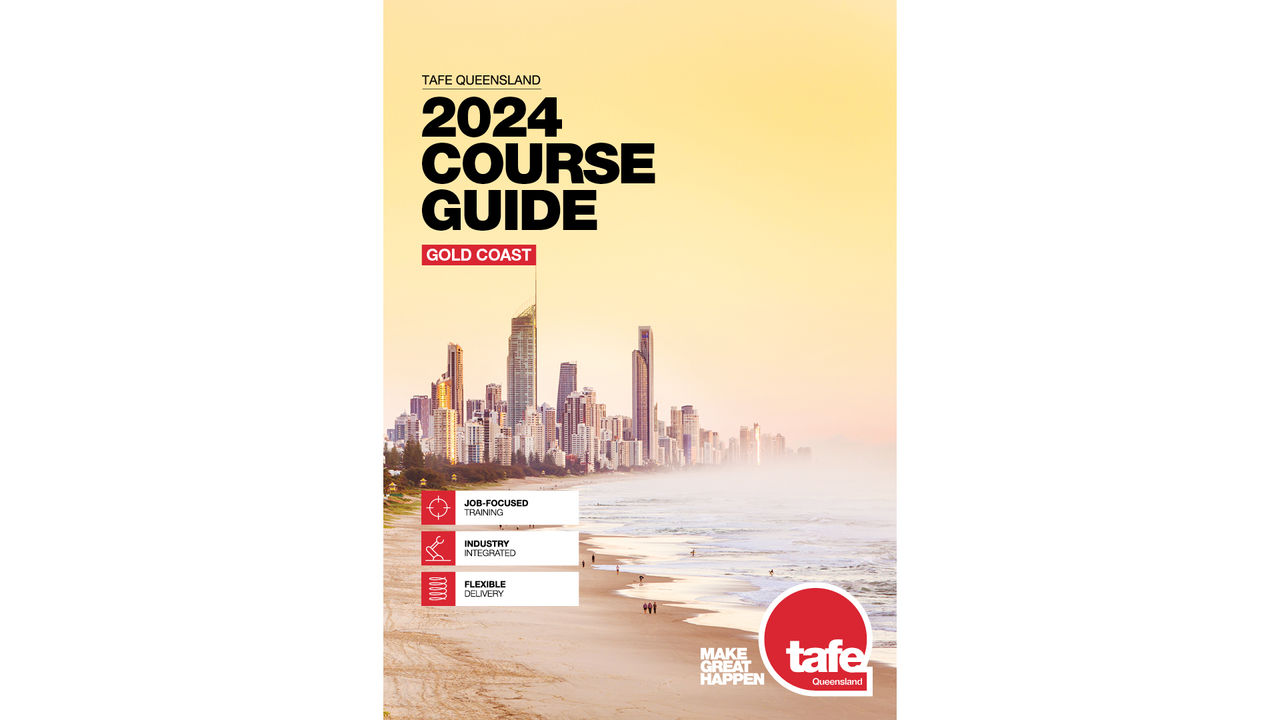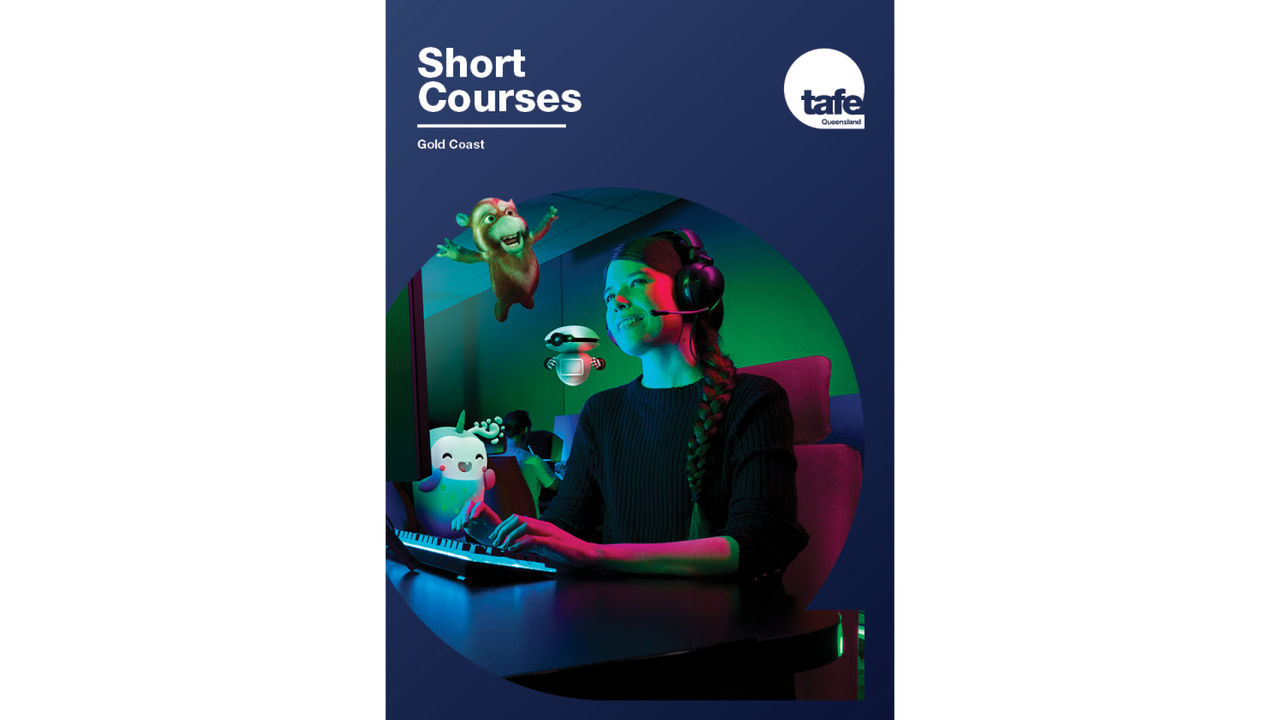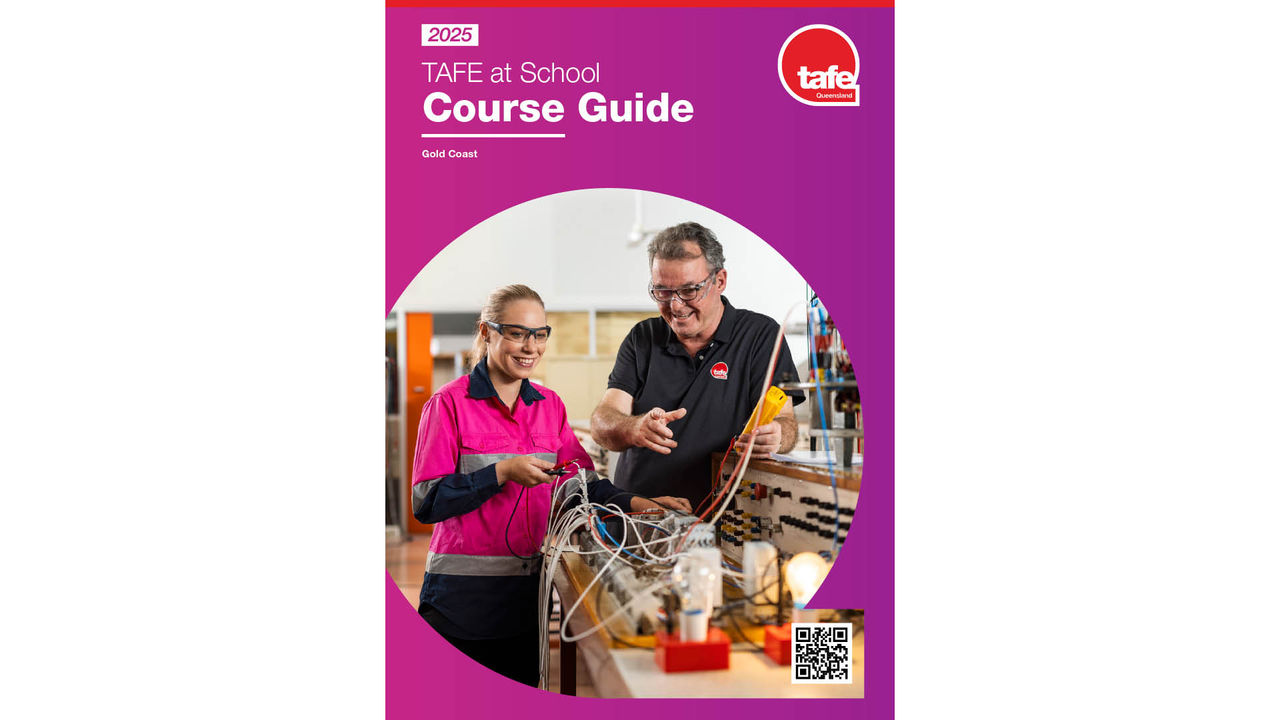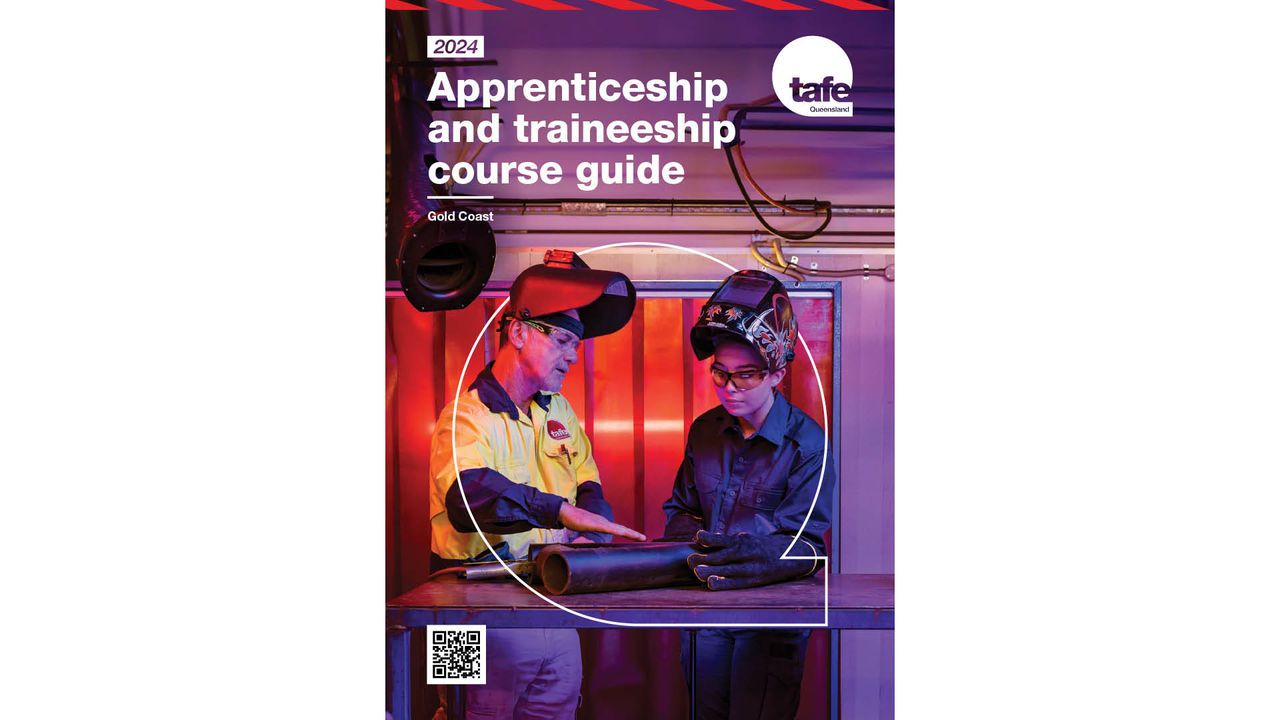 Apprenticeship and Traineeship Course Guide
Study at a campus near you
From Coolangatta to Coomera, with central locations in Ashmore and Southport, the Gold Coast region offers a range of courses from entry-level skill sets and certificates through to advanced diplomas and bachelor degrees. Explore our Gold Coast campuses and make great happen.
An Australian first: TAFE Queensland Robina campus
The first of its kind in Australia, our Robina campus located on the Gold Coast has been designed to be sustainable from the ground-up and in every aspect of campus operations including campus design, course curriculum, and student life. Opened in July 2022 it boasts a range of facilities and venues open to the public including Seedpod Café, Green Fields Bar + Restaurant, TQ Fitness, and Robina Events Centre.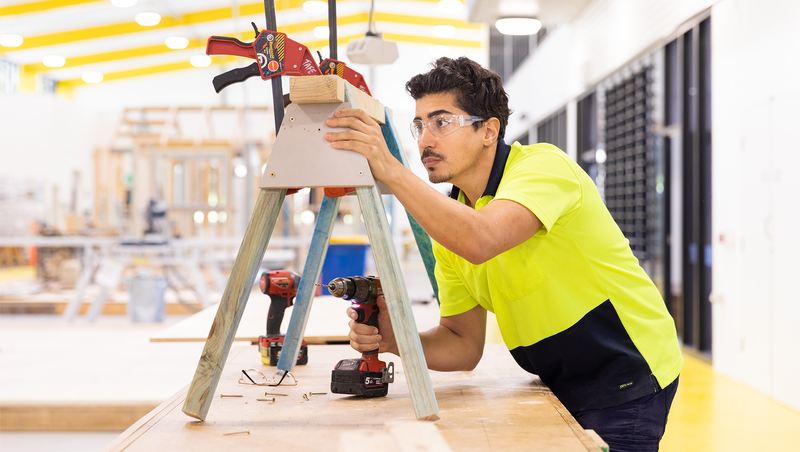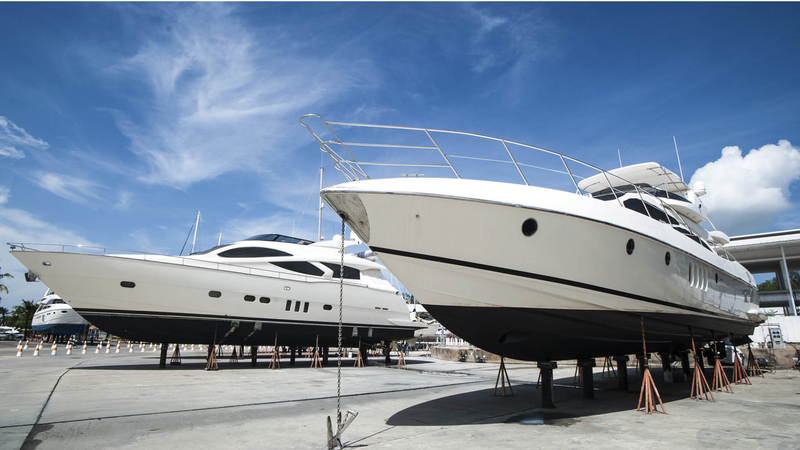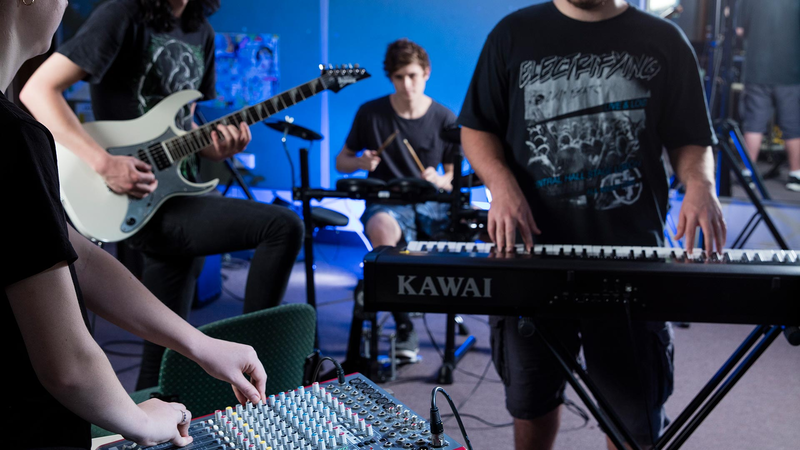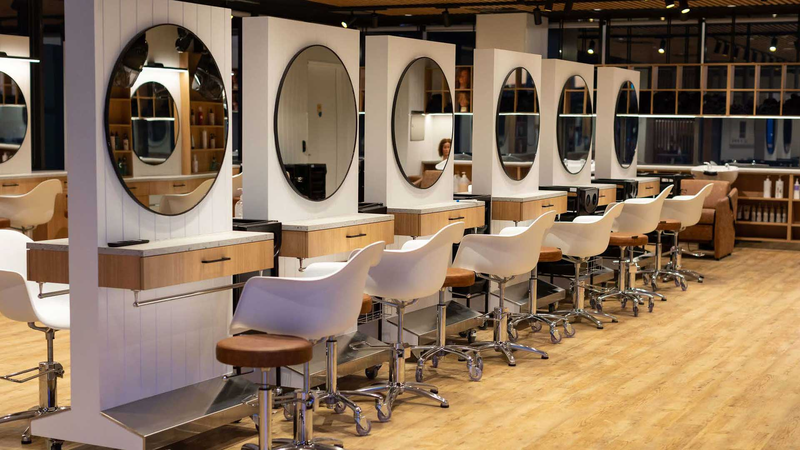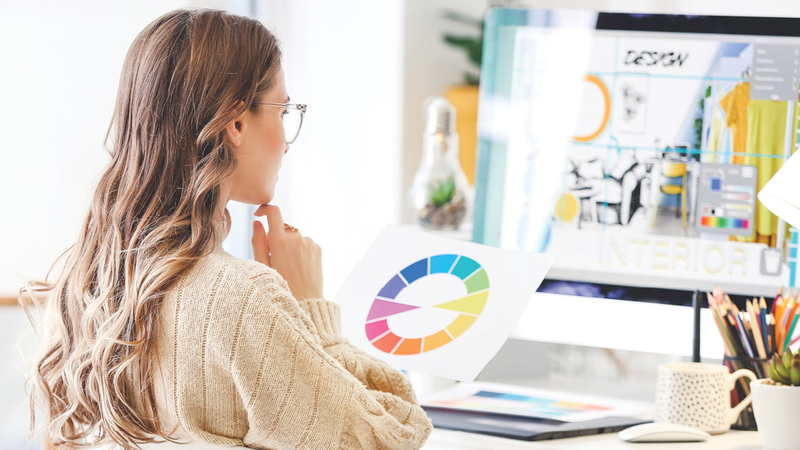 Ashmore Trade Training Centre
This recently renovated specialised facility is the new trades training hub of the Gold Coast. It is equipped with industry-standard equipment and tools for automotive, electrical, refrigerations, construction, cabinet making, plumbing, engineering, and horticulture.
Coomera marine
Located in the heart of the marine industry at Coomera this specialised training facility is based on-site with the Gold Coast's largest boat building employer, Riviera. Our facility boasts two levels of industry-style workshops and specialised learning spaces to offer you the best of both worlds in practical and theory-based training.
Music and sound engineering studios
You'll have the opportunity to learn hands-on using technical and production skills in our Coomera rehearsal rooms and recording studios. Our sound production students can access industry standard software. If you want to develop skills in set construction, sound and lighting installation, theatre operations, theatrical design and stage management you can put theory into practice in our Black Box Theatre.
Nature's Escape Barbering, Hair and Beauty
Nature's Escape offers high quality barbering, hairdressing and beauty services to the public at great value prices. Students are supervised by fully qualified hairdressing and beauty therapy teachers at all times. The salon operates on selected days with the menu of available services changing throughout the academic term, depending on student progression and educational delivery.
Creative facilities
Our Coomera campus is equipped with the latest equipment, software and facilities for a range of creative study areas. You can unleash your creative abilities using state-of-the-art facilities and modern technology including MAC and PC computer labs, digital video and editing suites, drawing rooms, specialist design print rooms, and 3D motion capture and production control facilities.