Gold Coast Services
Find out about the great value services that TAFE Queensland students offer to the general public throughout the Gold Coast.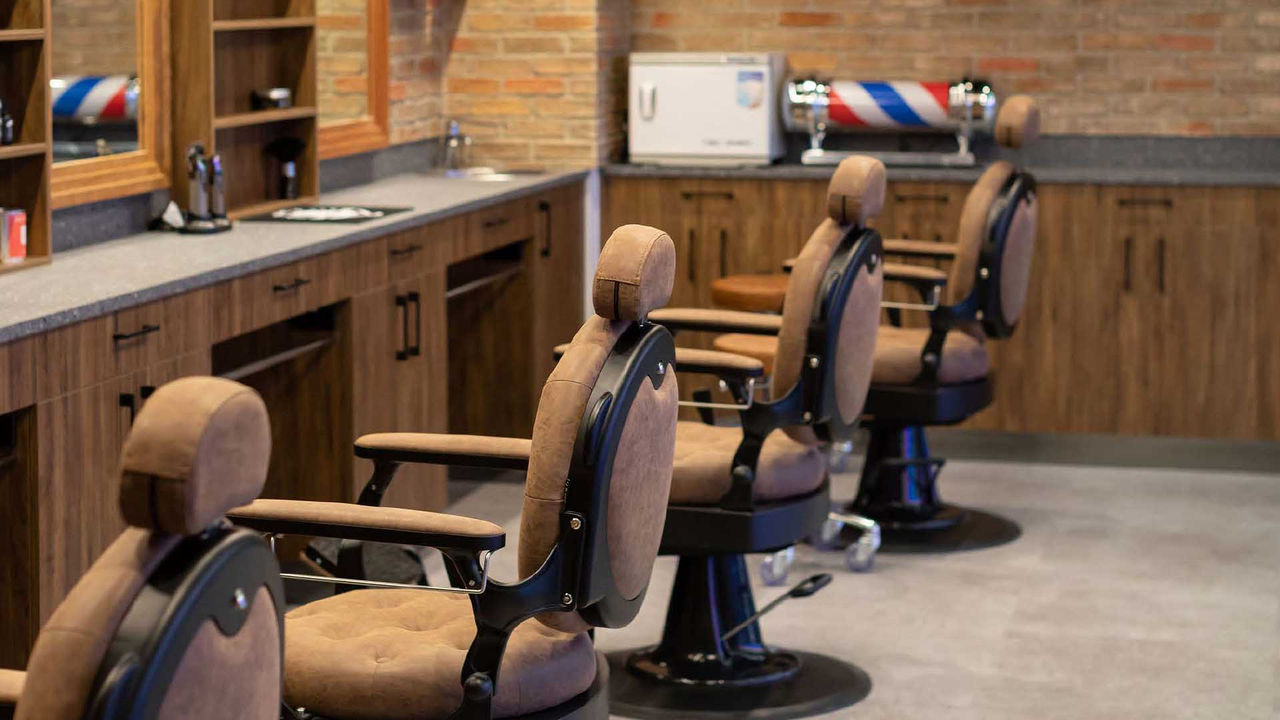 Nature's Escape Barbering, Hair and Beauty
Nature's Escape offers high quality barbering, hairdressing and beauty services to the public at great value prices. Students are supervised by fully qualified hairdressing and beauty therapy teachers at all times. The salon operates on selected days with the menu of available services changing throughout the academic term, depending on student progression and educational delivery.
Phone: (07) 5581 8470 | Location: Level 1, TAFE Queensland Robina Campus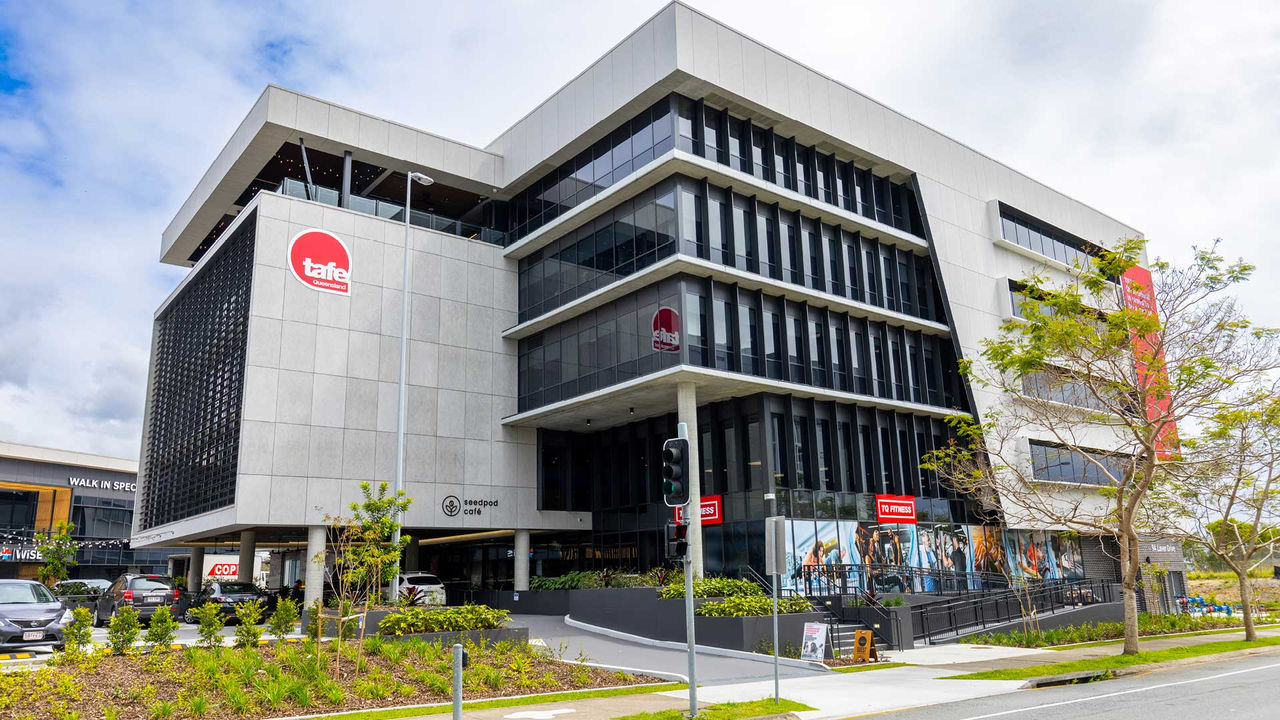 Seedpod Café
Visit the Seedpod Café at Robina Campus, a vibrant and lively community café surrounded by garden beds and plenty of open air space to sit and chat with friends. Open Monday–Friday, 6:30am-3:30pm 
Location: Ground floor, TAFE Queensland Robina Campus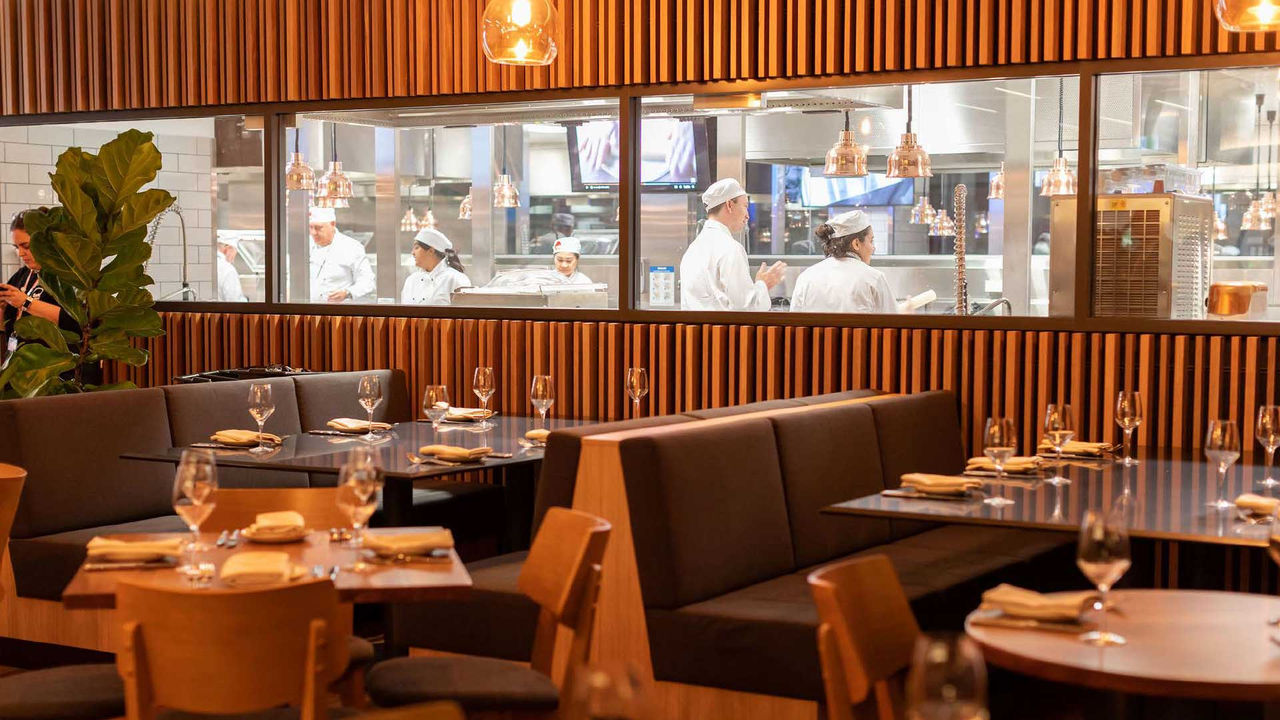 Green Fields Bar + Restaurant
Green Fields Bar + Restaurant is a sophisticated, cultured lounge bar and restaurant taking its name from Robina's incredible rise from grazing farmland, to one of the most sought after places to live and study. Open Lunch-Thursday & Friday from 12pm. Dinner-Wednesday to Saturday, bar opens from 4:30pm. 
Location: Level 4, TAFE Queensland Robina Campus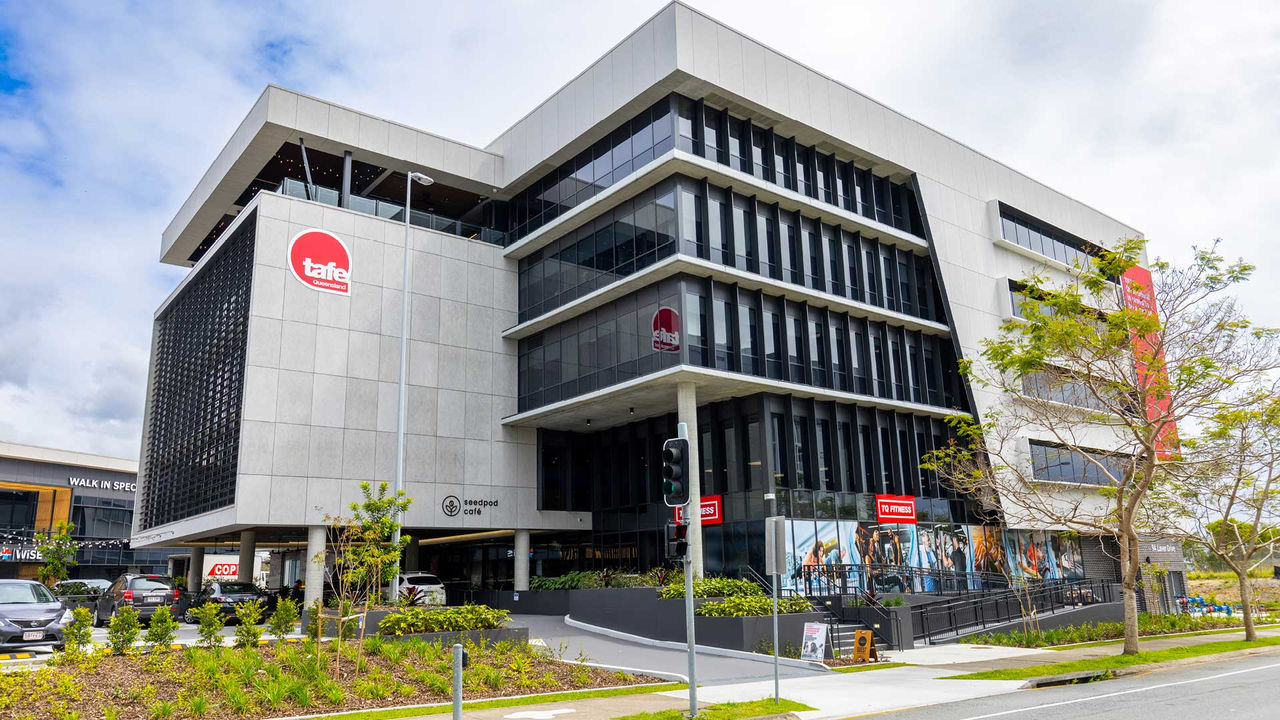 TQ Fitness
Where everyone is welcome. Affordable rates for locals, students and staff.  We are here to support your fitness journey, ask about your free wellness consult and program. TQ Fitness provides an environment where our students will have a place to directly apply their learnings, related to health and fitness. Open 7 days, 6am–10pm
Location: Ground floor, TAFE Queensland Robina Campus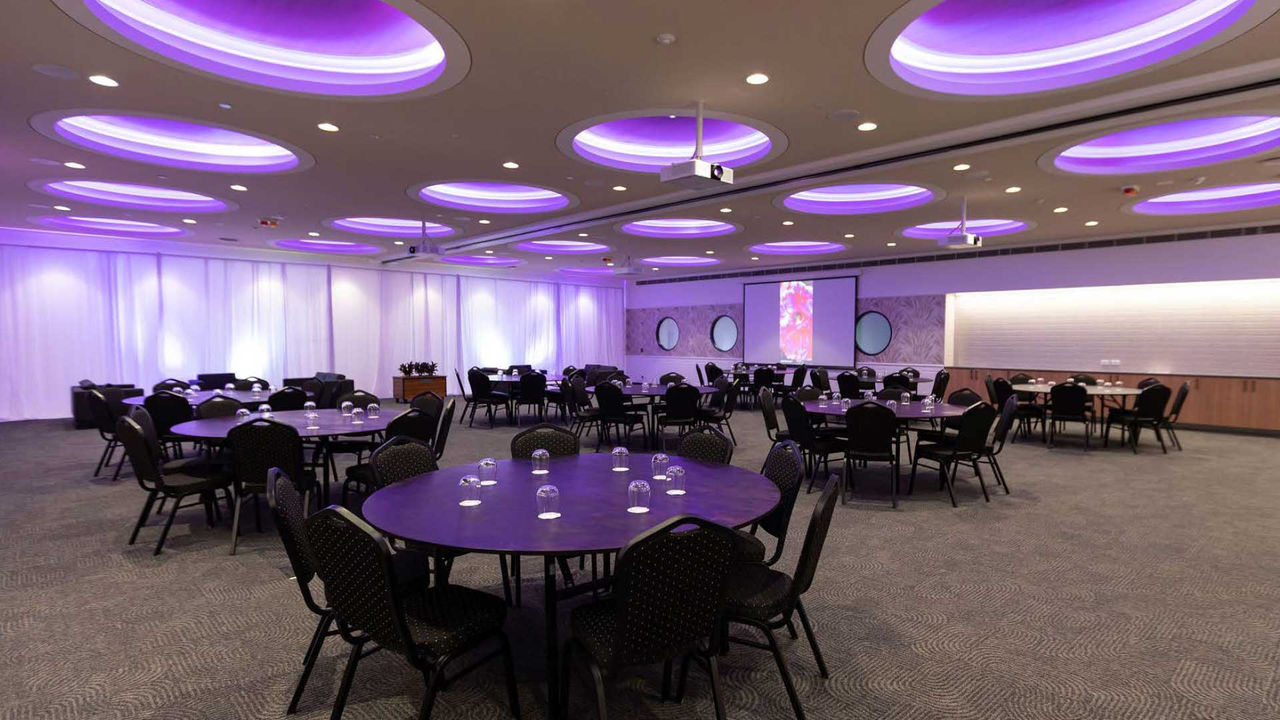 Robina Events Centre
Located within TAFE Queensland's Robina campus on the Gold Coast, the Robina Events Centre (REC) can seat up to 300 people conference style or 200 people banquet style. The REC is highly adaptable and perfect for weddings, corporate events, and social engagements, with state of the art audio visual technology and high speed connectivity easily able to meet your technical requirements. All events held at REC come with a unique focus on sustainability, with consideration for the environment by reducing the amount of waste generated.  Robina event centre is available for bookings 7 days by prior appointment only.
Location: Level 4, TAFE Queensland Robina Campus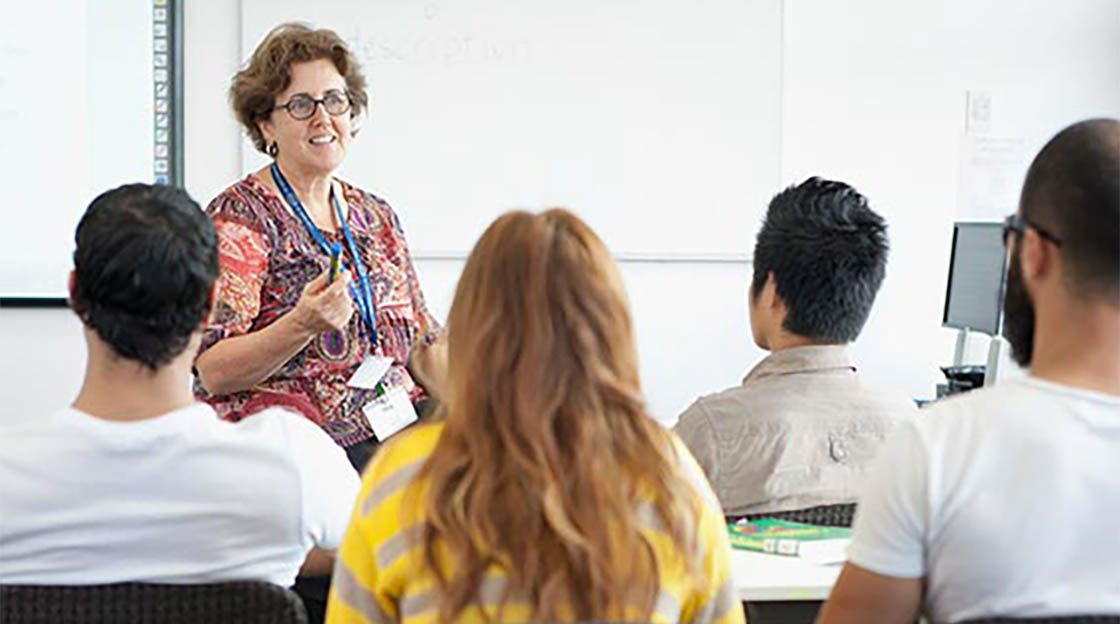 Invigilation services
TAFE Queensland offers first-class invigilation services in line with university standards. Conveniently located in the Southport CBD, the campus is easily accessible via public transport (including the G:Link) with car parking also available. With the capacity to facilitate for up to 50 students and modern facilities including flat screen televisions, air conditioning, regulation tables, and the ability to cater to both online and paper exams, we can cater to all your invigilation needs.
Facilities
Capacity to facilitate for up to 50 students in one sitting
Comfortable chairs and regulation tables
Air conditioning
Sound control
Easily accessible via public transport and car parking on-site
Street frontage making it easy for students to find
Phone: (07) 5581 8269 | Email: exams.goldcoast@tafeqld.edu.au
Room hire
TAFE Queensland Gold Coast can provide a unique venue for conferences, training days, award ceremonies, product launches, photography shoots, as well as live theatre, music, and dance productions. Whatever your needs, we can cater for it. 
Multi-function rooms at the Coomera campus, including two recording studios, five rehearsal studios, six control booths, seven sound recording vocal booths, as well as musical instruments and equipment.
Features 75 retractable seats, 3D motion capture system, blue and green screen systems, dressing rooms, ceiling lighting grid system, HD video cameras, vision switching technology, and 200m
Our Coomera campus offers a large multi-purpose theatre with 150 seats, a box office and 130msq stage area, as well as backstage green room and dressing rooms complete with bathrooms and shower.
Large classrooms at our Southport, Coomera, Ashmore, and Coolangatta campuses seating up to 30 people complete with audio visual equipment including data projectors and sound.
Professional suites at the Coomera campus ideal for creating and editing video footage.
Vibrant rooms at the Coomera campus perfect for drawing, painting, and unleashing creativity (suitable for wet work).
A large multi-purpose theatre is available at the Coomera campus with seating avaialble for 150 in theatre style.
Our Southport campus has a professional boardroom with seating for up to 16 with full audio visual capabilities.
Relaxing areas with comfortable couches to take a break from your meeting or event.
Office space can be provided on request.
Gold Coast locations
A comprehensive range of study areas are offered on the Gold Coast including animal care, automotive, building and construction, business, child care, community services, digital screen and media, electrotechnology, engineering, floristry, general education, graphic design, hairdressing and beauty, horticulture, hospitality and cookery, information technology, music, nursing and health, photography, sports and fitness, retail, and tourism and events.