How to apply
Congratulations on choosing to expand your knowledge and skills with TAFE Queensland. We've made the application process as easy as possible so you can start preparing for your new study adventure sooner.
1. Get Started
To start the application process, simply click the Apply Now button on the course you want to apply for. You'll then be directed to login to the Student Portal using your TAFE Queensland Student ID. If you've studied with us before you'll already have a Student ID. For first time students, simply register your details when you start your application to receive your new Student ID number.     

4. Upload eligibilty documents
In order to access any available funding, and ensure you meet the entry requirements, simply follow the prompts to upload your eligibility documents as required. To find out what you'll need to supply, review our required eligibility documents and application checklist.  
5. Review and submit
Once all your information and documents have been supplied, all that's left to do is review and submit your application. Keep an eye on your emails to find out how your application is progressing and if any further information is needed. Once confirmed, you can accept your offer and enrol into your course.  
Applying made easy

For a step-by-step guide on how you can quickly and easily apply to study at TAFE Queensland via our Student Portal, watch our explainer video. 
Assisted applications
For some courses, you may need to complete an audition, attend an interview, or provide more detailed information as part of the application process. In these cases, clicking the Apply Now button will take you to the Ready to Apply form. Simply complete the form and our friendly customer service team will be in touch with the next steps.
Tip: To fast-track your application, review the required eligibility documents and application checklist and upload all required documentation before submitting your application. 

Eligibility documents
You'll need to provide a range of documentation to prove your eligibility to enrol in your course. Don't worry if you don't have a scanner. You can simply take a clear picture of the required documents on your smart phone to send to us if we need to see them.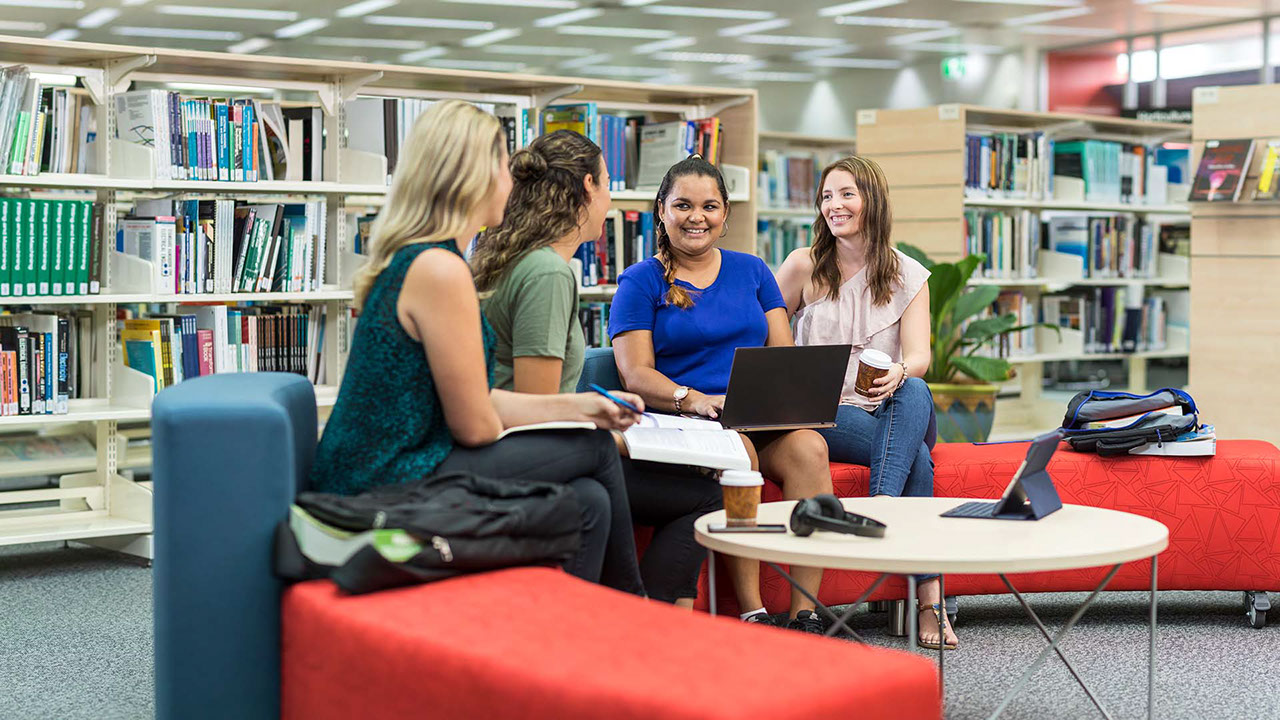 Application checklist
Once you've chosen your course, there are a few things you can do to ensure your application sails through quickly and easily. Luckily we've done all the hard work for you and prepared a quick and easy checklist to streamline your application process. 
QTAC applications
You can also apply for our degree programs, as well as a range of our diploma courses, via the Queensland Tertiary Admissions Centre (QTAC).
Submit your application via the QTAC website.
If your application is successful, you'll receive your offer directly from QTAC.
You'll then need to formally accept your offer from TAFE Queensland (there will be instructions on how to do this in your offer letter).
Once your application has been processed and paid you will receive a confirmation of enrolment, receipt, and further instructions.
When applying for tertiary study via QTAC for 2021 and beyond, each education provider will have their own policies for entry in relation to VET qualifications and subjects.
Apprenticeships and traineeships
If you would like to complete your apprenticeship or traineeship with TAFE Queensland you will need to discuss your study options with your employer.
If you are an employer and would like your apprentice or trainee to complete their studies with TAFE Queensland, please choose us as your Supervising Registered Training Organisation (SRTO) when you are setting up your training contract with the Australian Apprenticeship Support Network (AASN).
Once you've signed your training contract, the AASN will notify us, and we will be in touch to organise you and your apprentice's induction.
TAFE at school

Talk to your school's VET coordinator, guidance officer, or head of senior schooling about how you can apply for the TAFE at School program. Once you've worked through your options, your VET coordinator can either start your application for you or provide you with an application code so you can get started online. You can only complete one course through the TAFE at School program, so think carefully about the course that's right for you.
International students
There are two ways to apply to study at TAFE Queensland as an international student. You can either apply directly through our TAFE Queensland International Application portal, or through one of our education agents. Our registered agents can assist you with your visa application and guide you through the enrolment process. If you are from this list of countries you will need to apply through an agent.
Tertiary admissions

There are several ways that you can apply for TAFE Queensland's two tertiary courses, the Bachelor of Dental Prosthetics (HED004) and the Associate Degree in Civil Engineering (HED001). To make the application process as simple as possible, your application method depends upon your previous work and study experience.  
Diploma-to-degree pathways
New students
If you're new to TAFE Queensland, you can apply for a combined diploma-do-degree pathway through the Queensland Tertiary Admissions Centre (QTAC). Simply search for your preferred course on the QTAC website, click the Apply Now button and follow the prompts. When you apply for a combined diploma/degree award, one application will cover your admin for both TAFE and uni. So you can sit back, put your feet up, and relax knowing the next few years are totally sorted.
Pro tip: if you're after a dual award, in the QTAC course search look out for the course with a diploma/bachelor name e.g. Diploma of Music Industry/Bachelor of Contemporary Music Practice.
Current students
If you're a current TAFE Queensland diploma student you're in luck. Successfully completing your diploma will automatically qualify you for a provisional place in a relevant TAFE Queensland degree offered in partnership with the University of Canberra or Federation University. 
If you're ready to continue your studies with a hands-on degree, simply find the relevant course page for your chosen degree, click the Apply Now button and follow the prompts. Continue your application through the linked partner university portal and register your details on the form provided.
Pro tip: when looking for the right course, stick to the ones that are a straight up bachelor. Steer clear the the diploma/bachelor courses — these are for people who haven't done the diploma yet.