Far North Queensland
The Far North Queensland region spans from Innisfail in the south to Thursday Island in the north. It includes the regional areas of Atherton and the Northern Peninsula Area, as well as the popular tourist destination of Cairns.
Far North Queensland locations
Study areas available in Far North Queensland include automotive, beauty and hairdressing, building and construction, business, child care, community services, electrotechnology and utilities, engineering, general education and training, horticulture, hospitality and cookery, nursing and health, information technology, management, maritime, music, sports and fitness, tourism, and visual arts.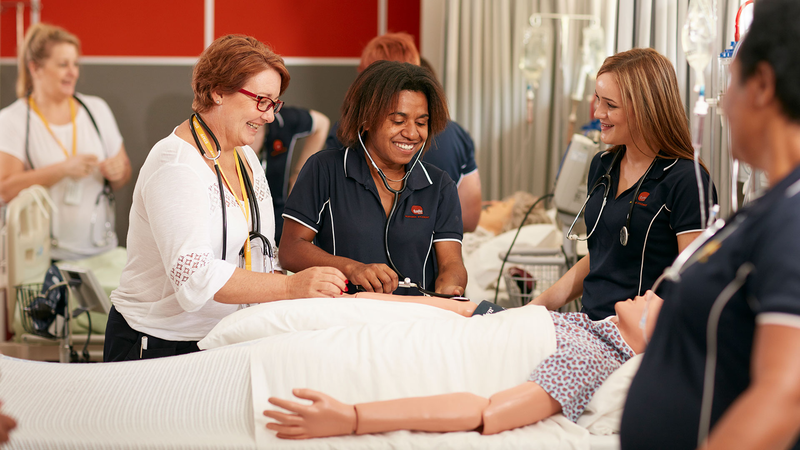 Great Barrier Reef International Marine College
Maritime students will put theory into practice on our full mission bridge simulator, desktop simulators, and  has a 270 degree field of vision and is equipped with Electronic Chart Display's (ECDIS), Automatic Radar Plotting Aid (ARPA) Radars, Automatic Identification System (AIS), tug bridge simulator, chart room, instructors station, and debrief room.
Nursing Simulation Room
Nursing students at our Cairns campus don't just learn nursing theory, but also the practical skills they need to work in hospitals, aged care facilities, and community settings. Our simulated clinical training rooms provide the perfect opportunity to learn hands-on and put your skills into practice straight away. You'll be supervised by experienced and industry-current registered nurses, ensuring you're always learning the latest and most up-to-date techniques. 
Training Restuarant
As a hospitality student at TAFE Queensland you will learn hands on in our industry-standard commercial kitchens. Our training and demo kitchens are fully equipped with preparation areas, cooking stations, multi-plate cook tops, industrial ovens, and recessed deep fryers. Our range of on-campus training restaurants not only provide our students with a range of affordable food options, but also give our hospitality and cookery students an opportunity to learn and practice their food preparation and service skills.