Townsville (Trade Training Centre Bohle)
Known as the unofficial capital of north Queensland, Townsville offers a laid-back tropical lifestyle with all the facilities of a major city. The city's attractions include the Strand, the city's seaside promenade lined with restaurants, cafes and bars, and the nearby Great Barrier Reef and Magnetic Island. The Townsville (Trade Training Centre Bohle) campus is a $37 million state-of-the-art facility that trains more than 2,000 apprentices annually. The centre is conveniently located in the city's industrial area in the suburb of Bohle, approximately a 15 minute drive from the Townsville city centre.
What's on offer at the Townsville (Trade Training Centre Bohle) campus
The Townsville (Trade Training Centre Bohle) campus offers courses in a range of traditional trade areas including automotive, construction, electrotechnology, engineering, instrumentation, plumbing, and refrigeration. It also features a range of specialised facilities including a four storey plumbing tower, fully-fitted instrumentation laboratory, and state-of-the-art thermostatic mixing values (TMV) and backflow testing laboratory.
Facilities and services
Automotive, motor and wiring workshops
Construction and wood machine workshops
Customer service centre and student common room
Electrical, electronics and cyber workshops
Fabrication and fitting workshops
Gas cutting and welding workshop
Painting and decorating workshop
Plumbing gas laboratory
Process instrumentation workshop
Refrigeration workshop and gas training room
Video conferencing facilities
Townsville (Trade Training Centre Bohle)
Street address
763 Ingham Road,
Bohle Qld 4818
Postal address
Locked Bag 1,
Townsville Qld 4810
| | |
| --- | --- |
| Monday | 7.30am-3.30pm |
| Tuesday | 8am-4pm |
| Wednesday | 8am-4pm |
| Thursday | 8am-4pm |
| Friday | 7.30am-3.30pm |
| Saturday | Closed |
| Sunday | Closed |
Download campus map [101kb]
Public transport
Sunbus operates buses in the area with the closest bus stop located out the front of the campus on Ingham Road.
Cycling
If you live nearby, cycling could be another cost effective option to get to class.
Parking
We have plenty of free on-site parking available for students at the Townsville Trade Training Centre.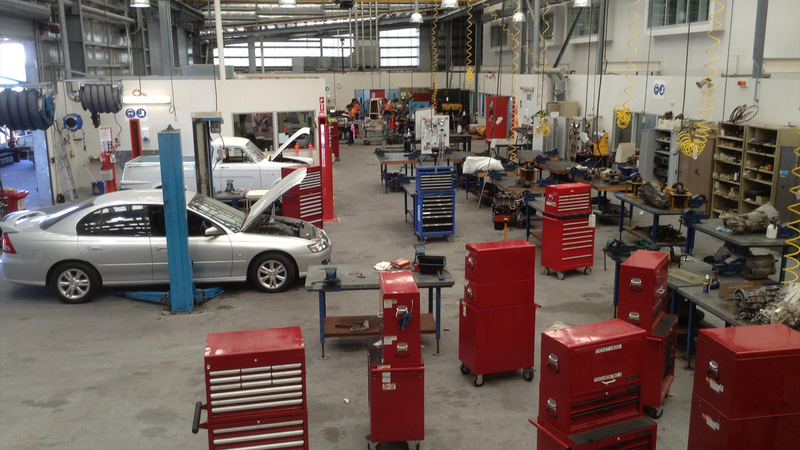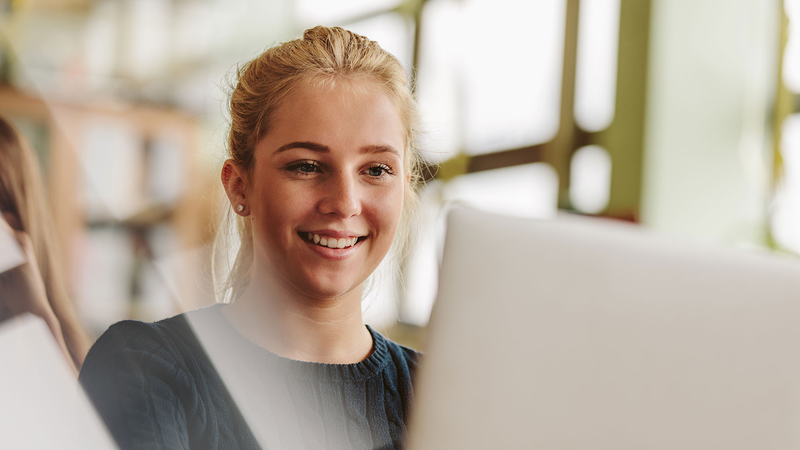 Automotive workshop
Our automotive students are trained using the latest in simulation technology. In our custom-built automotive training workshop you will develop the skills to perform a range of servicing operations on light and heavy vehicles within a mechanical service or repair business. Our state-of-the-art motor and wiring workshops will teach you how to store and care for components, parts, tools, test equipment, and support equipment, as well as how to effectively apply and operate electrical and electronic diagnostic test equipment.
Plumbing facilities
Our plumbing facilities at the Townsville Trade Training Centre are cutting edge. Our plumbing apprentices gain hands-on experience training on our four storey plumbing tower, complete with solar deck. Our plumbing and gas laboratory provides specialised facilities for our gas fitting students where they can learn how to install gas piping systems, LPG systems, and gas pressure and control equipment. The centre also contains a state-of-the-art Thermostatic Mixing Values (TMV) and backflow testing laboratory where trade-qualified plumbers can study the basic hydraulics and mechanics relevant to water temperature control devices and their installation.
Video conferencing facilities
We want to support our students no matter where they are or what study mode they prefer. The Townsville Trade Training Centre brings our teachers into campus with our state-of-the-art video conferencing facilities. These training facilities are designed to provide tutorial support to students who are studying externally. With our virtual training rooms you can speak directly to your teacher, no matter how far away you are, and interact with your classmates in a real-time environment.