Darumbal Trainee Ranger Project
Overview

The Darumbal Trainee Ranger program is a unique partnership between the Department of Defence, Downer Defence, Darumbal Enterprises Pty Ltd, Ecosure Pty Ltd and TAFE Queensland.
The program launched in December 2021 at the Shoalwater Bay Training Area (SWBTA), 80km north of Rockhampton, and by November 2022 the first group of eight trainees successfully graduated their traineeship.
The program was designed to provide training and opportunities for young Darumbal People as the Traditional Custodians of the land, working alongside Downer Defence who as stewards of the Defence estate are responsible for the management of SWBTA.
The traineeship focused on Caring for Country through land management, revegetation, ecosystem restoration and cultural site restoration, plant and equipment operation and maintenance, attaining drone pilot and recreational boat licences, integrated with traditional and cultural knowledge sharing by Darumbal Elders.
The trainees graduate with a Certificate III in Conservation and Ecosystem Management (AHC31421).
The Australian Department of Defence funded this innovative program to create a partnership that far exceeds all 'business as usual' for these partner organisations.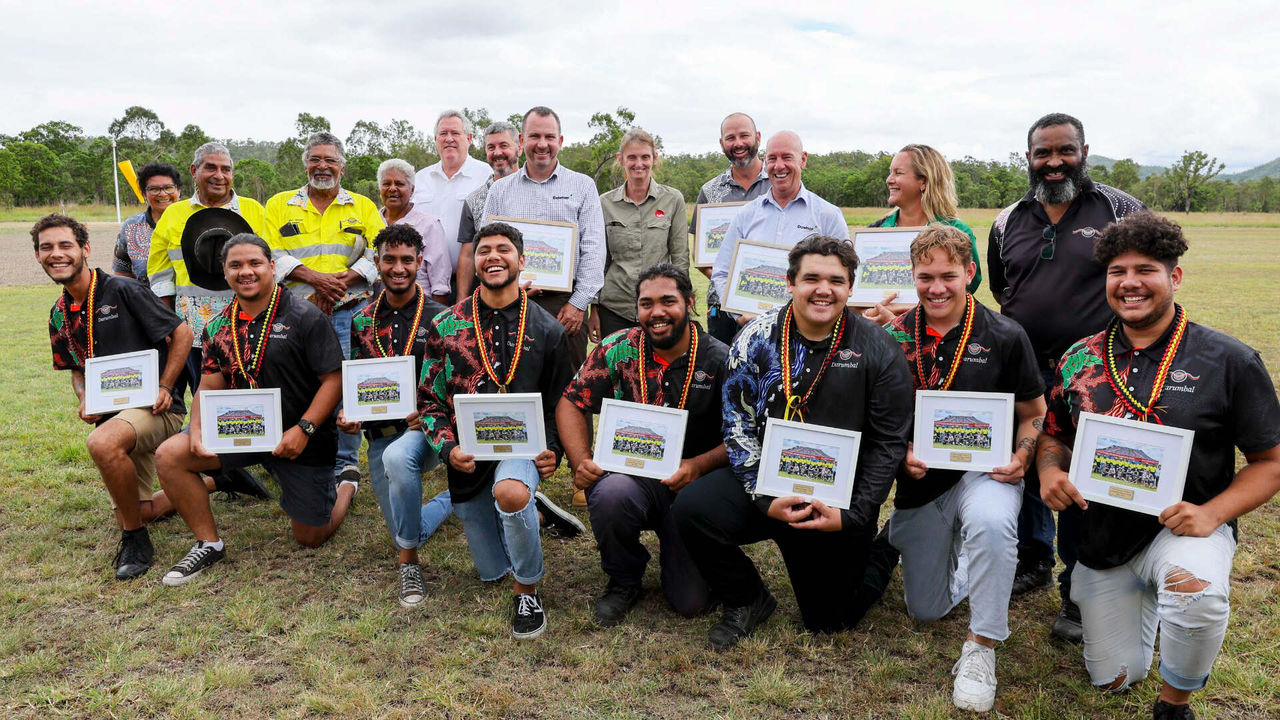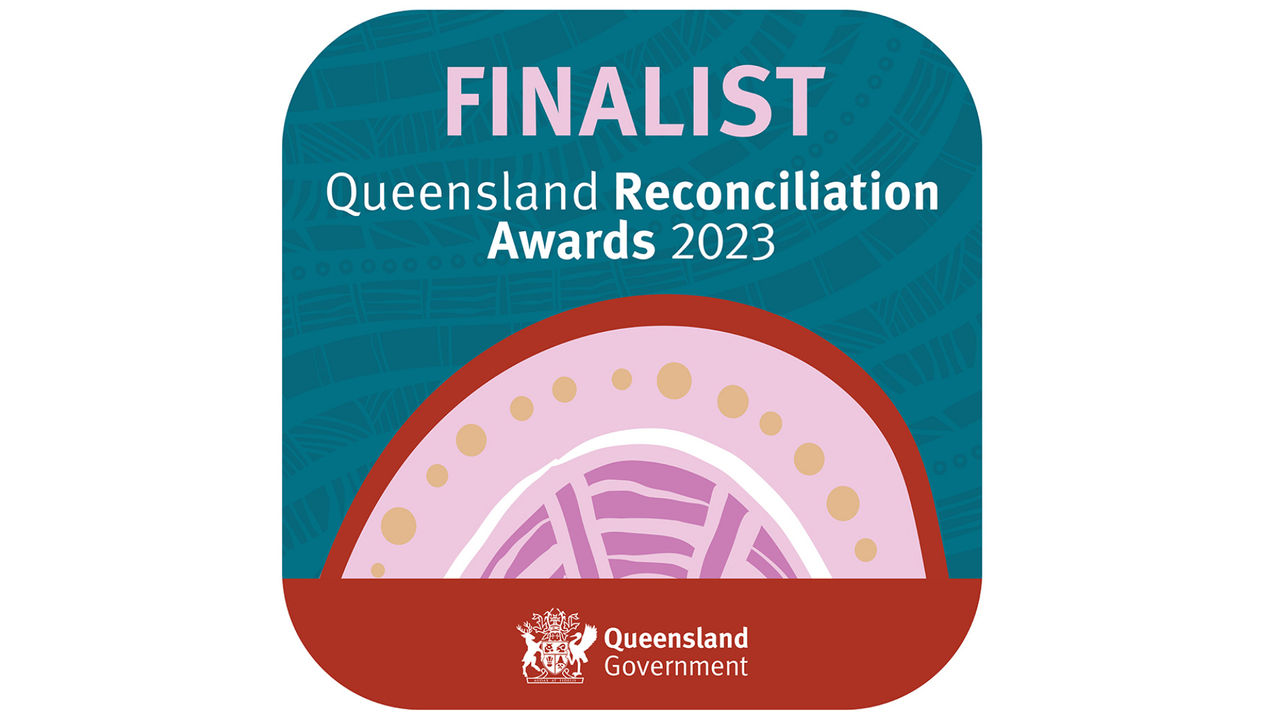 Darumbal Enterprises is the operating organisation that acts on behalf of Darumbal People Aboriginal Corporation RNTBC and conducts a range of activities across Darumbal country.
Downer Defence provides a range of professional services, base and estate management and estate development and base upgrade services to the Australian Defence Force and other government agencies.
Ecosure Pty Ltd is the largest specialist privately owned environmental consultancy in Queensland, providing services across Australia and the Pacific to major projects, business, government and community.
Opportunity
The Darumbal Trainee Ranger and mentoring program aligns with the Darumbal/Defence Indigenous Land Use Agreement (ILUA), June 2019, including employment, training and business development for the Darumbal People. The program provides short and long-term employment for the Darumbal People, and of most importance to Darumbal, the ability to work on-Country. 
Solution
The partnership model was designed with a measured balance of theoretical and practical skills, cultural training, and mentorship over an intensive timeframe. This approach optimised the trainees engagement with the program and enabled a rapid increase in capacity, knowledge, skills and connection; setting the program up for success and creating on-country employment opportunities for First Nations People. This also fast-tracked the potential for the next generation of First Nations Rangers to strengthen their connections with their Country, Culture and Community, while working to actively care for it.
Results
The Capricorn Coast Region has benefited from the rapid rise in land management skills of eight young Darumbal people being employed back into the community as successful graduates of the program.
The Graduates have learned life skills, built friendships, and created their own support network among their peers and mentors and have been empowered by this opportunity through their connections with Country, Culture and Community.
All eight Darumbal Trainee Rangers achieved their Certificate III in Conservation and Ecosystem Management (AHC 31421), with a graduation ceremony on Country alongside Family, Elders, and partners. The young people have subsequently found employment opportunities with the partner organisations and other Darumbal partner businesses in the region.
The Darumbal Trainee Ranger Project was recognised as a finalist in the 2023 Queensland Reconciliation Awards. 
Future plans
A further eight trainees – an all female cohort - have since been engaged in the program and are expected to graduate with a Certificate III in Conservation and Ecosystem Management (AHC 31421) in late 2023. Darumbal's goal is to increase work, business and employment opportunities across their own country including with the Department of Defence and partner organisations such as Downer.