Interior Design with TAFE Queensland and Kioskedia
TAFE Queensland in Australia and KIOSKedia Academy in Iran have partnered to offer a short course in Interior Design delivered by an internationally recognised TAFE Queensland trainer.
The Iranian based Academy will offer professional workshops to participants over a four-month period.
The professional workshops include the process of interior design of a penthouse in one of Australia's tallest towers, delivered by an internationally experienced TAFE Queensland trainer.
Participants will receive a Certificate of Participation at the conclusion of the program. This is the first project that TAFE Queensland has delivered with KIOSKedia Academy.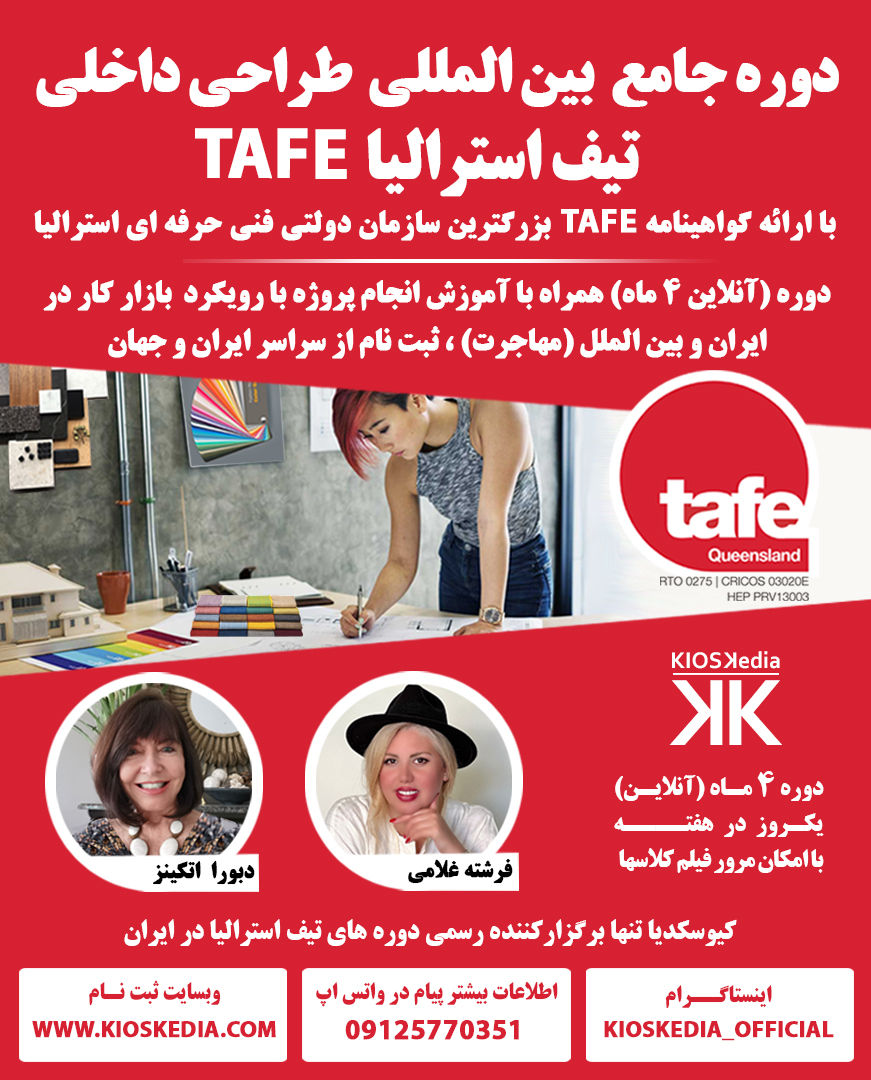 Here's a short video of the program: