North Queenslanders win medals at national trade skills competition
Jack Pelleri and Thomas Hick-Ledez had a podium finish at the 2023 WorldSkills Australia National Championships.
North Queensland tradies Jack Pelleri and Thomas Hick-Ledez collected medals after putting their industry skills to the ultimate test at the 2023 WorldSkills Australia National Championships.
The high-stakes skills competition brought together more than 400 of Australia's best apprentices and trainees to compete in a range of simulated work environments across more than 50 different trade areas.
Mr Pelleri, a fitter and turner from Ingham, claimed a silver medal and Mr Hick-Ledez, a plumber from Alligator Creek, was awarded bronze.

Mr Pelleri, who has competed before in the fitting section of the WorldSkills Australia National Championships, was determined to do better than his first appearance and bring home a medal.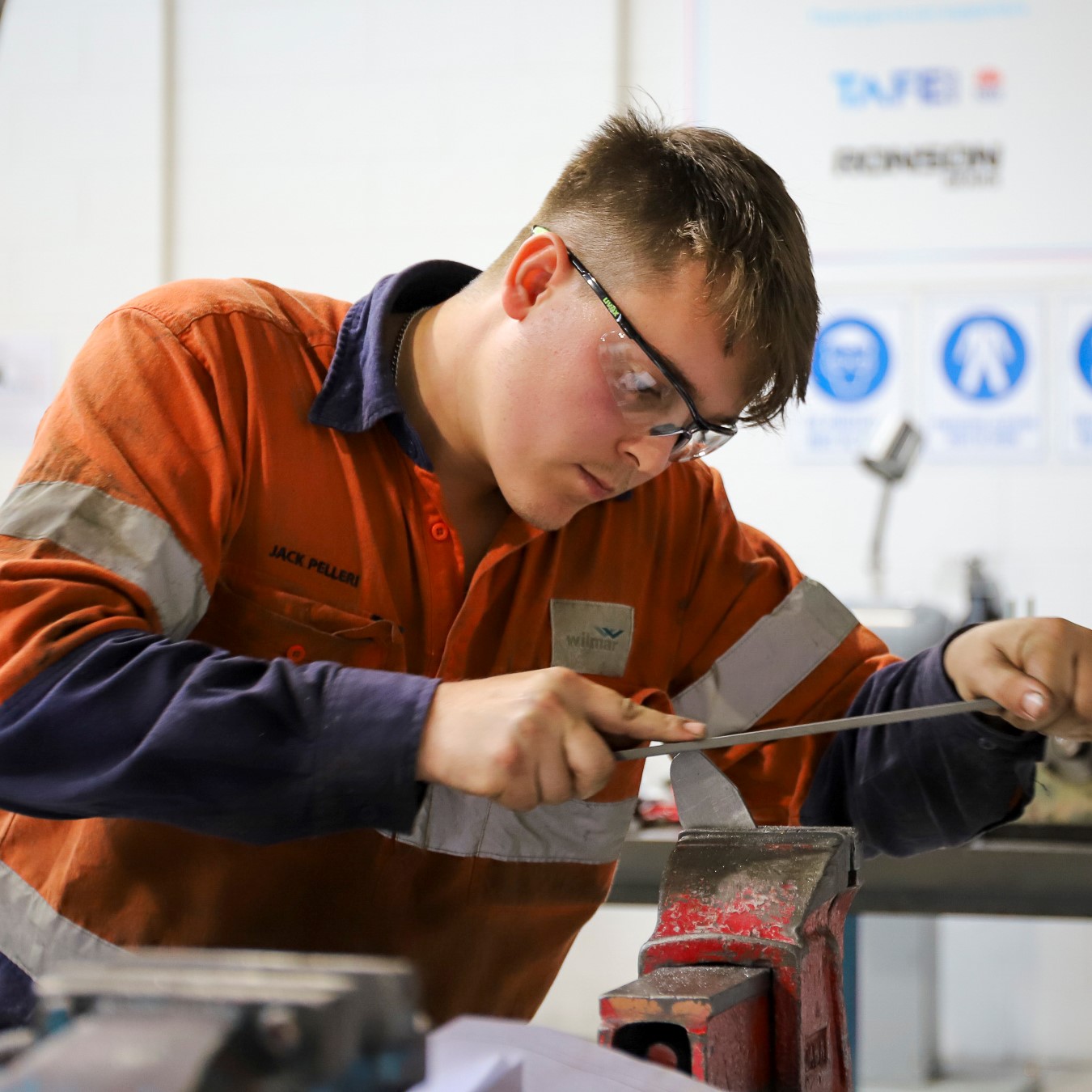 "The competition went really well for me, I had more experience behind me this time around and I knew what I had to work on and where I had to put most of my time," Mr Pelleri said.
"I completed several tasks such as marking with accuracy, setting bearings, setting clearances, backlash in gears, tensioning belts, and levelling and aligning."
"By the closing ceremony, I was stressing myself out a little bit hoping I had done well enough as there were a few other competitors who had finished faster than me."
"When my name was called out for the silver medal I was so happy, it was unreal," he said.
Mr Pelleri, 24, completed a Certificate III in Engineering - Mechanical Trade Fitting/Machining (MEM30219) at TAFE Queensland.
The WorldSkills Australia National Championships is held every two years and aims to promote and grow the excellence of skills development across the country.
Mr Hick-Ledez, who was competing in the national competition for the first time, was shocked to pick up a medal in the plumbing category.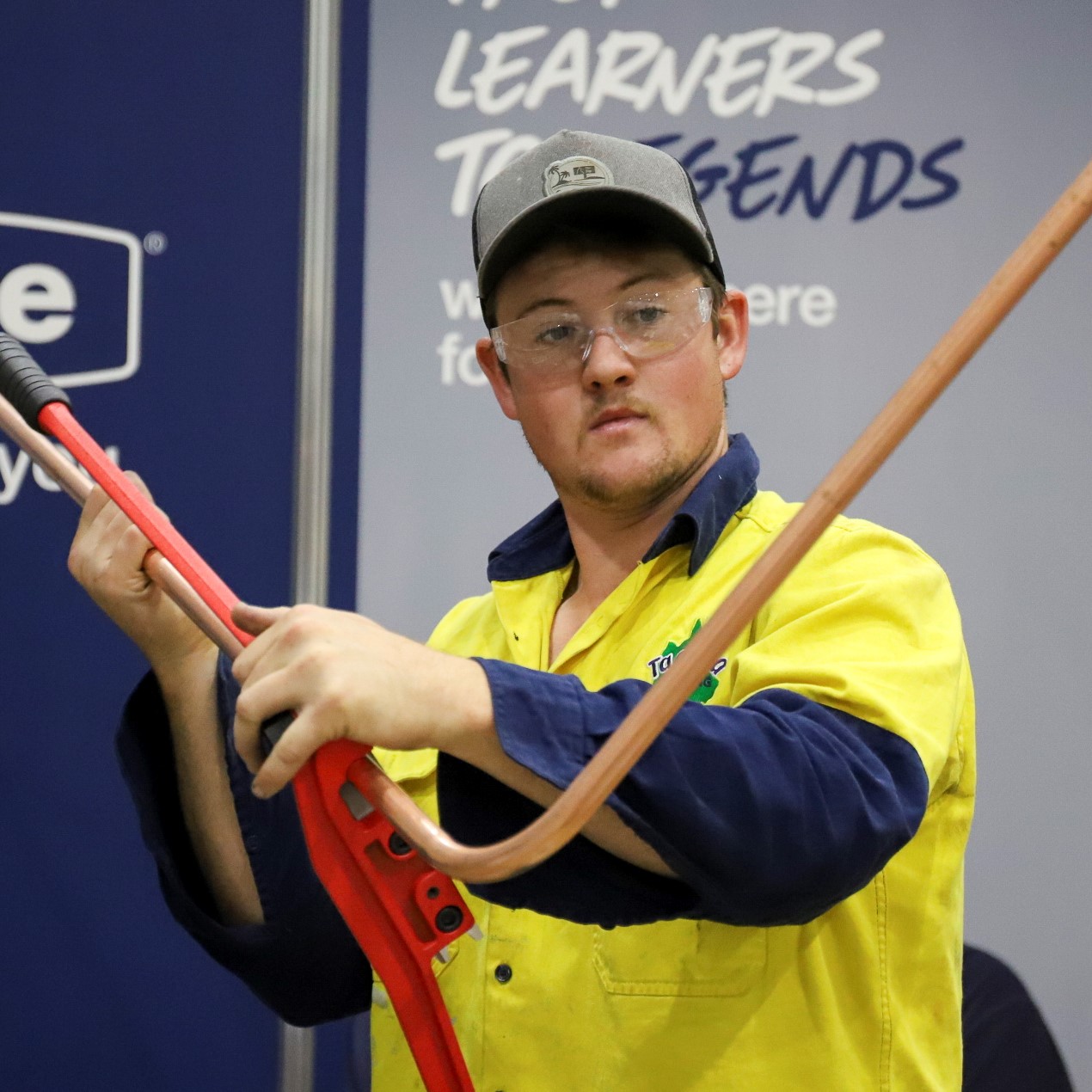 "During the competition, I did a drainage task first and then moved to the water component of bending and braising copper to make a circulating water line," Mr Hick-Ledez said.
"On day one I was fairly cool and calm but by lunchtime on the second day I realised how much I had to get done and it was a mad dash."
"I didn't quite finish in the end, I was pretty close, but the competition was a lot of fun and it was great talking to like-minded people in my profession."
"Because I didn't finish the project, I was definitely not expecting to get a medal so it was a bit of a surprise when my name got called out for the bronze medal," he said.
Mr Hick-Ledez, 22, completed a Certificate III in Plumbing (CPC32420) at TAFE Queensland.
Around 20 TAFE Queensland teachers from across the state attended the event, including Townsville hairdressing and barbering educator Trish Nielsen, who is also a chief WorldSkills judge.

"Everyone at TAFE Queensland is so proud of all of our students who competed and it's tremendous that Thomas and Jack brough medals home to North Queensland," Ms Nielsen said.
"I have been participating in WorldSkills for over 15 years and the networking and the friendships the students make is amazing – the students all start as competitors but by the time the competition is over, they leave as lifelong friends," she said.