Pet Grooming Salon
Our animal studies students gain practical experience pampering and grooming animals for paying customers in our open-to-the-public pet grooming salon our Grovely campus.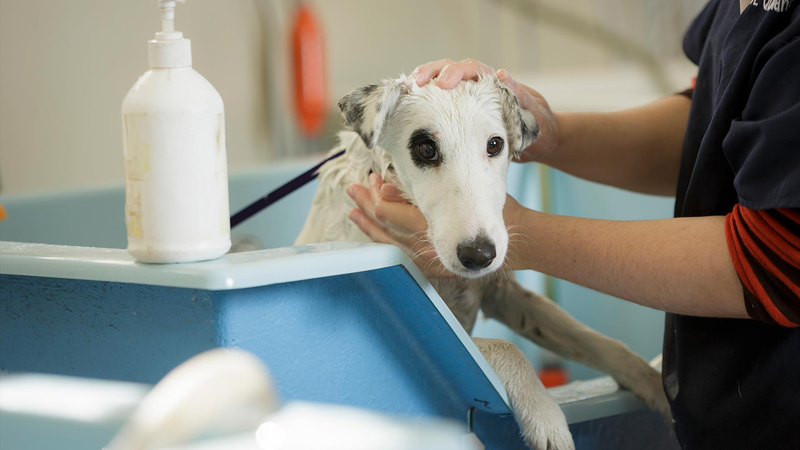 Grovely
Our pet grooming salon has all the same facilities, equipment, and products used in a real pet grooming facility, including hydrobaths, clipping equipment, hydraulic tables, and drying equipment. Gain experience across a full range of pet grooming treatments including bathing, clipping, and flea control and learn how to capture, handle, and transport animals, apply basic first aid, and monitor animal health and wellbeing.
Make an appointment
Pamper your pets at our pet grooming salon. We cater for short and long hair cats and dogs and offer a range of services including bathing, clipping and flea control at competitive prices. 
To make a booking or to enquire about prices please email  AnimalScienceNorth.Brisbane@tafeqld.edu.au
Animal care courses
Find out more about our animal care and animal services courses and discover how you can launch a rewarding career working with animals as a dog groomer, animal handler, or zookeeper. 
Facility Enquiries
Please complete this form to get in touch about one of our facilities.