Great Barrier Reef International Marine College
The Great Barrier Reef International Marine College (GBRIMC) offers a comprehensive range of Australian Maritime Safety Authority (AMSA) approved training in world-class facilities.  
Great Barrier Reef International Marine College
Our modern training facility offers a comprehensive range of training qualifications and certificates. Training complies with the requirements of the International Maritime Organisation Standards of Training, Certification and Watchkeeping for Seafarers (IMO STCW).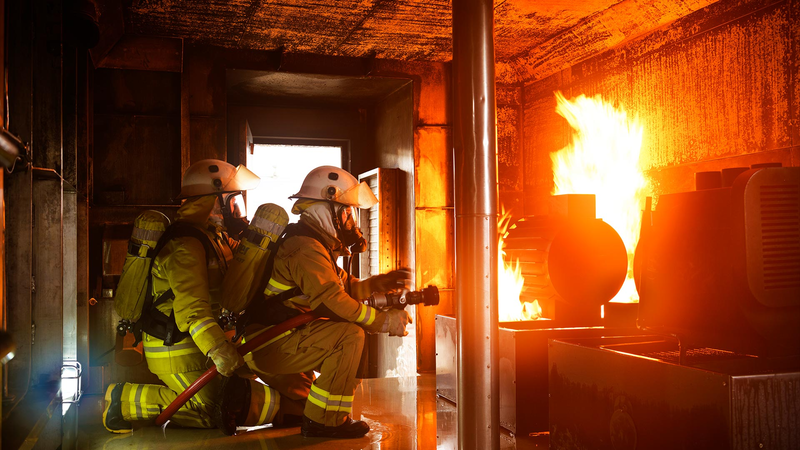 Full mission bridge simulator
Our Kongsberg Polaris simulator is a STCW and DNV compliant Class-A Bridge Simulator. The Full Mission Bridge is equipped with two independent ECDIS consoles (Kongsberg K-Bridge), two independent RADAR consoles with full ARPA function, Pilot Plug for AIS transponders and Portable Pilotage Units and the controls required to operate a range of propulsion and steering systems while offering a 270 degree field of vision. The Full Mission Bridge is also integrated with OMC International's Dynamic Under Keel Clearance System. The simulator's integrated database and hydro-dynamic software allows operators to modify the experience according to student requirements. Digital models of ports from around the world, including major Australian ports, have been preprogrammed into this state-of-the-art system.
Multi-purpose Emergency Response Training Simulator (MERTS)
Our MERTS facility is complete with an engine room, switchboard, galley, cabin, and three-deck accommodation block. The lower deck space of the MERTS can be flooded with six tonnes of water for damage control training. The facility provides a variety of training opportunities including real time fire-fighting, leak stopping (damage control), and crew emergency response training. All training is facilitated by a fully-qualified team supported by comprehensive safeguards and procedures.
Desktop simulators
The eight Kongsberg Polaris desktop simulators are located in a purpose-built classroom environment and operated from a separate instructor station to the Full Mission Bridge and Tug-Optimised Bridge. Each desktop simulator has four displays - a visual display, ECDIS and RADAR displays, and a control display. Standard controls and instrumentation that are found on a ship's bridge are electronically replicated on the control display, and the Kongsberg K-Bridge ECDIS gives each desktop simulator full electronic navigation functions. Voice and data GMDSS communication equipment is also replicated in each desktop simulator giving students the ability to communicate between other simulators within the facility.
Jasmine Uhr wants to become a coxswain of commercial vessels up to 12m long and enrolled in training at the Great Barrier Reef International Marine College.