Electrotechnology and utilities facilities
At TAFE Queensland we have over $30 million worth of facilities for our electrical, refrigeration and air-conditioning, automation, instrumentation and telecommunication students. Purpose-built in consultation with industry, our modern and high-tech classrooms and workshops simulate commercial and residential environments, allowing us to provide industry with the most highly skilled and competent tradespeople.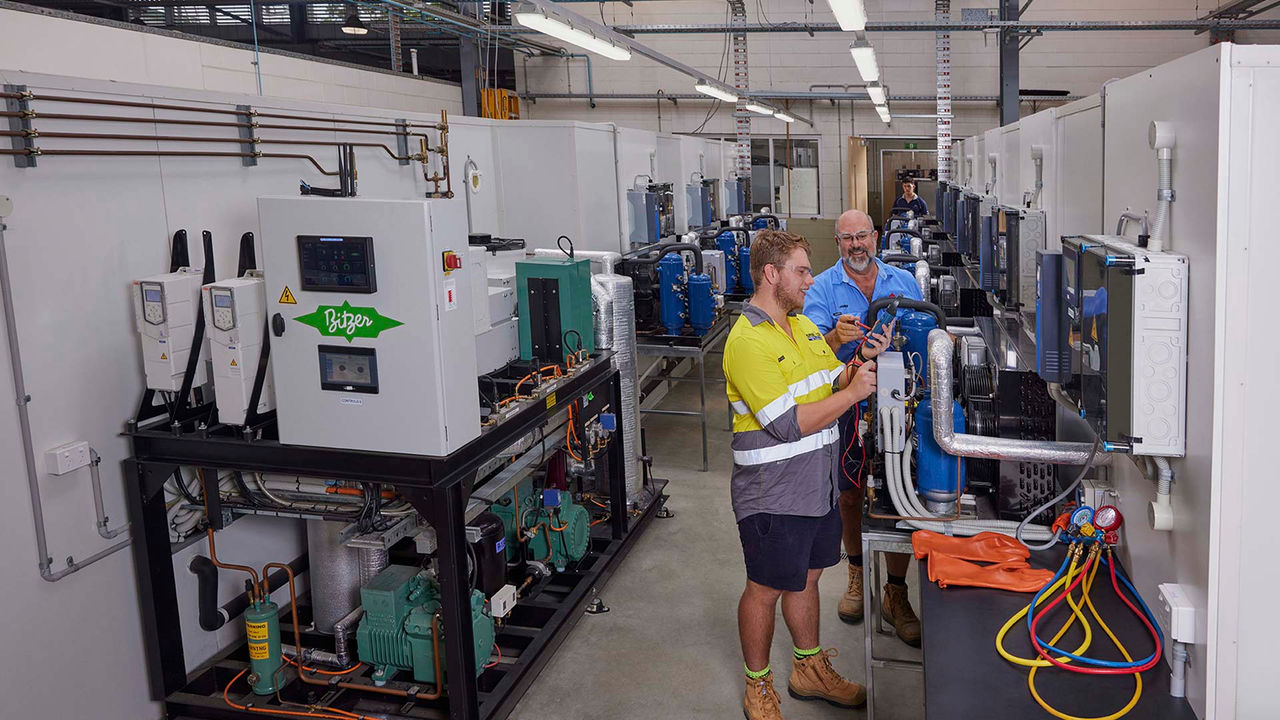 Refrigeration facilities
The TAFE Queensland Cairns campus features state-of-the-art air-conditioning and refrigeration training facilities. Apprentices can access two CO2 freezer rooms and eight additional cold rooms, all featuring up-to-date industry technology.
Our refrigeration and air-conditioning training facilities at Acacia Ridge are world-class and renowned in industry. 
Housed in our purpose-built, $20 million electrotechnology training spaces, our refrigeration and air-conditioning facilities include an industrial cascade refrigeration system, ammonia plant rooms, 20 coldrooms, fully operational service bar, valuable air volume (VAV) systems, two air-conditioning plant rooms, as well as hydrocarbon and Co2 systems.
Our refrigeration and air conditioning students at our Ashmore campus have access to four cold-rooms and four specialised workshops equipped with thermal imaging cameras, programmable logic controller (PLC) equipment, and LabVolt motor training aids.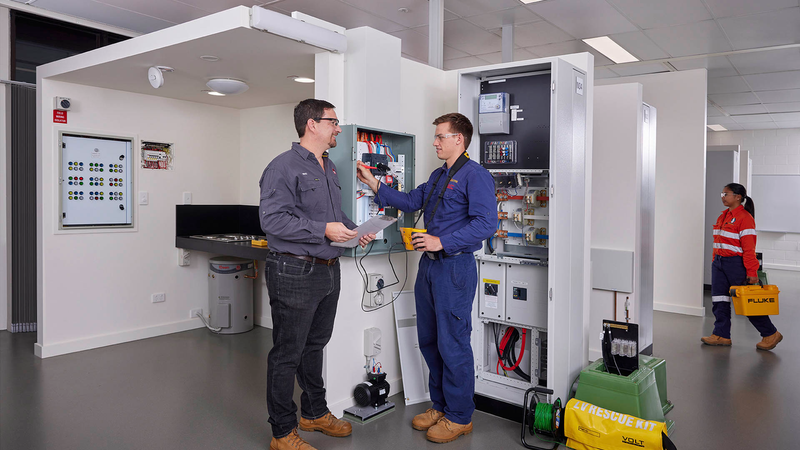 Ashmore Trade Training Centre
Our Ashmore Trade Training Centre has a new $1.5 million state-of-the-art training hub for electrical and air conditioning refrigeration apprentices. It was designed in collaboration with local industry to be the most high-level training centre on the Gold Coast for electrotechnology and air-conditioning refrigeration.