University partnerships
TAFE Queensland have partnered with some of Australia's most respected universities to provide you with up-to-date skills for a changing workforce, along with the adaptable thinking needed to make your mark in any industry.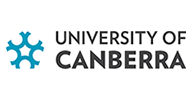 University of Canberra
Explore your passion and unleash your creativity through an exciting range of degrees courtesy of our partnership with the University of Canberra. Creativity is at the core of all our programs. Whether you prefer to work hands on in the fashion industry, acting in front of a camera, or putting your creativity to the test, we have a course for you.
Gain practical experience and develop key employability skills including communication, teamwork, and critical, creative and strategic thinking.
Learn from industry professionals and graduate with real-world experience, ready to impress any employer.
Why choose a University of Canberra degree
Top 1% of universities in the world
Times Higher Education World Rankings 2020.
Gain practical experience
Through work integrated learning you'll connect with industry leaders and gain practical experience to succeed in your chosen field.
Learn from the best
To be the best you need to learn from the best. Build professional connections with the best and brightest in the arts and design sector.
Create your degree
Be empowered to pursue your interests and expand your career prospects with our breadth in elective options.
Commonwealth supported places
The Australian Government allocates a certain number of Commonwealth Supported Places to the University of Canberra each year, which are then distributed to students based on merit.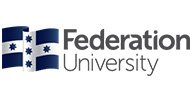 Federation University
We have partnered with Federation University to deliver an applied management degree designed specifically for experienced professionals ready to take the next step in their career. Earn a world-class degree in a practical environment that leverages your professional experience and truly makes the most of your potential.
Bachelor of Applied Management

In partnership with Federation University Australia
Fast-track your career in management with this degree, and be industry-ready in as little as one year.
Bachelor of Professional Accounting
In partnership with Federation University Australia
Sharpen your skills and knowledge and take control of your career in accounting with this degree. This qualification is ideal for people wanting to take their career in accounting, business and finance to the next level.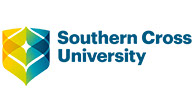 Southern Cross University
TAFE Queensland and Southern Cross University have joined forces to offer bachelor degrees on the Gold Coast at the Coomera campus. Southern Cross University is deeply rooted in its regional communities and demonstrates that world-class research, teaching and learning thrives outside metropolitan centres. Together we create and apply knowledge in partnership with our communities in fields that are regionally relevant and globally significant. The training facilities at our TAFE Queensland Coomera campus are acknowledged by industry as being among the best in Australia. Our world-class equipment and collaborative training spaces mean that students stay at the forefront of technology and graduate job ready. 
There's more than one way to get into your dream university course
TAFE Queensland has a range of pathway options that can get you started on your university degree sooner. If you didn't finish Year 12, complete the required prerequisites, or get the ATAR you needed, TAFE Queensland can help you get into your preferred university degree.