Building design
Help shape the future of Australia's infrastructure with a career in civil engineering. Or develop skills in computer-aided design to produce drawings and models for residential and small-scale commercial projects as a building designer.
Study building design
See your ideas come to life with a career in building design. Pair your creativity with practical, analytical skills from our hands-on courses and learn to produce drawing and models for both residential and small-scale commercial projects as a building designer.

Greater need for advanced technical skills in building and construction has resulted in high demand for building and surveying technicians. The number of job openings for qualified professionals in this area is expected to be up to 50,000 in the next five years.
TAFE Queensland offers short courses in Revit and Computer Aided Design (CAD) as well as a Diploma of Building Design (CPP50911). Our diploma course meets the minimum technical requirements for you to apply for your Low Rise or Medium Rise Building Design licence.
Career outcomes
Access consultant
Building designer
Draftsperson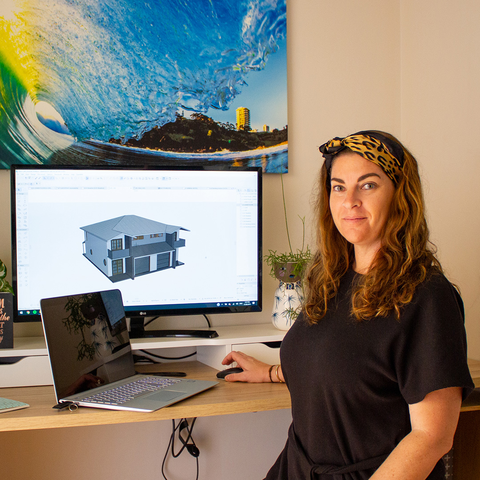 I'm already blown away with how much theory and practical skills I've gained from my teachers in such a short period of time.
I chose TAFE Queensland initially because I wanted to progress my career and eventually get into my bachelor degree.
Everything we learn at TAFE Queensland is extremely practical, and relevant to what you need to know to work in industry.