Launching Apprentice Program in 3,2,1…
TAFE Queensland trains rocket makers
Overview
Gilmour Space Technologies experienced challenges sourcing local fabricating and machining talent


Manufacturing Manager Brett Aitcheson contacted TAFE Queensland to explore training opportunities, having been trained by TAFE at the start of his career


The first cohort of apprentices will soon commence their training at TAFE Queensland's Ashmore Trade Training Centre learning specific skills needed for rocket fabrication, welding, machining and engineering

About Gilmour Space Technologies
Gilmour Space Technologies is a leading Australian space company, based on the Gold Coast, that is developing new capabilities for launching small satellites into orbit. Founded by two brothers in 2013, the Gold Coast-based company is now a world leader in innovative hybrid propulsion technologies that will offer lower cost access to space.
Opportunity
Manufacturing Manager Brett Aitcheson, tasked with growing Gilmour's rocket manufacturing team on the Gold Coast, was coming up against the widespread trades skill shortage. Having trained as an apprentice himself at TAFE in New Zealand, Brett organised a meeting with TAFE Queensland to begin the process of skilling new employees.
"Our short-term goal is to fill the trades shortage in our company and give young people a foot in the door into space manufacturing," Brett explained.
Solution
The initial cohort of apprentices will complete qualifications (through block training) across Engineering and Electrotechnology at TAFE Queensland's Ashmore Trade Training Centre.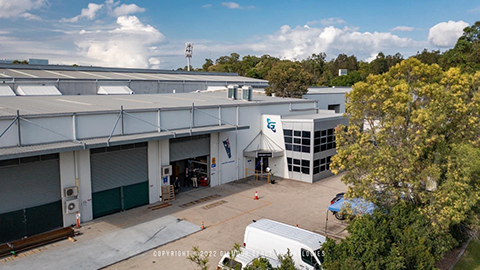 We're very excited to give the youth of Australia the opportunity to have a career in space
Results
TAFE Queensland is proud and excited to commence training the first cohort of Gilmour Space apprentices, including fabrication engineering apprentice, Kirra Balderston. Kirra is already enjoying her time at Gilmour Space, saying, "It's the best job in the world. Doing what I love, I'm still in shock I get to go to work every day and work on actual space rockets!"
Future plans
"We wish to establish an apprentice program where we can train and inspire our future workforce in the Gilmour way," said Brett.