Giving apprentices a Trade Upgrade
Mader Group is working closely with TAFE Queensland to give apprentices tailored training to "Trade Upgrade" the workforce of tomorrow. 
Overview

Established in October 2019, 'Mader Trade Upgrade' is Mader Group's tailored upskilling apprenticeship program, where Light Vehicle Mechanics and Heavy Road Transport Mechanics have the opportunity to become qualified Heavy Duty Diesel Mechanics for placement into the mining industry. At Mader Group there are currently 203  active apprentices across Australia, with 28 of those currently enrolled in TAFE Queensland.
Mader's Trade Upgrade Apprentices complete their Certificate III in Mobile Plant Technology (AUR31220) in an 18-month shortened apprenticeship, starting with 10-weeks of block training at TAFE Queensland to ensure they are equipped with the relevant theory and practical knowledge before heading out to site.
"We work closely with TAFE Queensland to ensure that the training and elective units are most relevant to the industry and real-world application of work. We aim to build a real working team environment, running classes of 10-15 mechanics where intakes go through the learning process together and form close relationships, develop learning styles and recognise the natural leaders within each group. The feedback provided by TAFE Queensland educators enables us to place our apprentices into the most suitable environment for them personally," said Arthur Boulton, Manager of Trade Upgrades - East Coast at Mader Group
"Upon completing their initial training, we deploy our apprentices to clients and sites invested in the development of their knowledge and skill for on-the-job training. Mader prides itself on the quality and skillset of our trade personnel, so by engaging our Trade Up mechanics with clients that understand the program, they receive further technical learning and mentoring for a strong foundation into the next step in their career."
Active on a large number of sites across Queensland and New South Wales, Mader has the flexibility and capacity to expose Trade Up mechanics to various sites, regions, and equipment, effectively building well-rounded tradespeople. These opportunities can include underground and open-cut roles with major miners, OEM'S, and more, to encompass all aspects of the mobile plant trade.
At the end of the 18-month period, and upon successful completion of both theoretical and practical training, Mader Trade Upgrade Mechanics are issued with their Certificate III in Mobile Plant Technology (AUR31220). With the support of the training team, graduates are then transitioned into roles throughout the Mader business.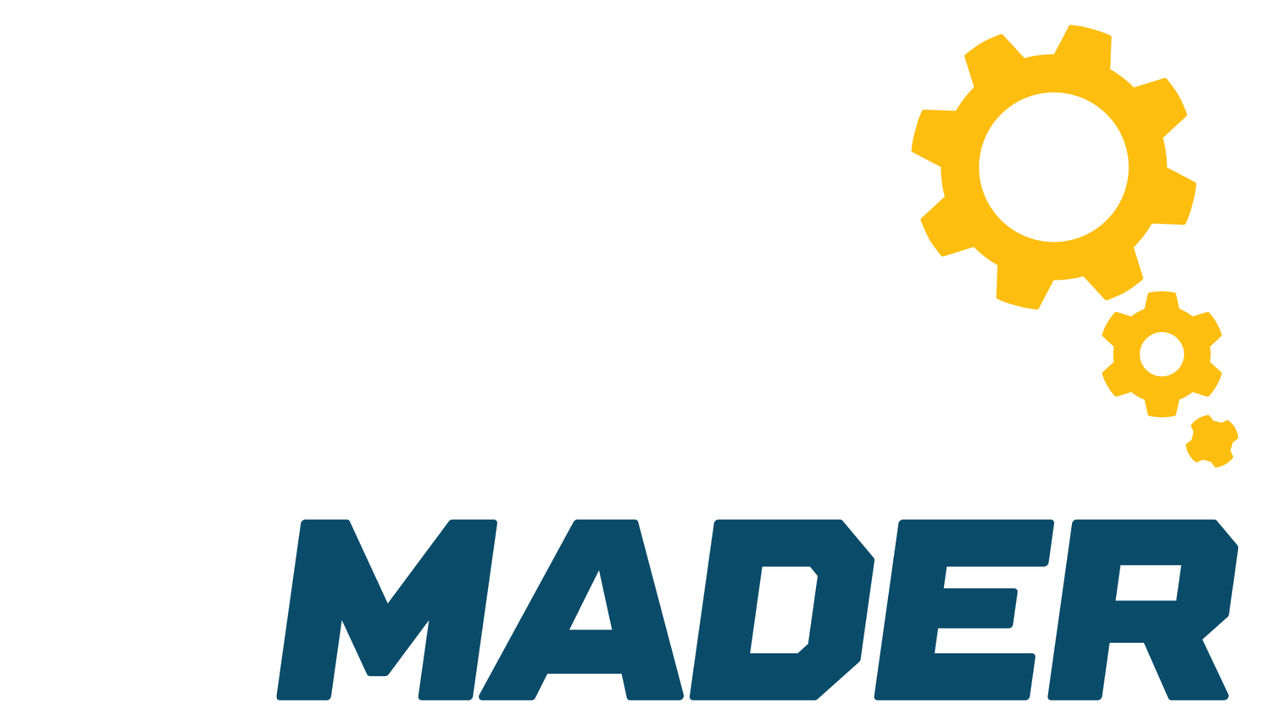 Mader Group
Founded in Western Australia in 2005, Mader Group is a leading, global provider of specialist technical services across multiple industries. Powered by mechanically minded specialists, they are dedicated to helping customers enhance operations through optimal fleet and plant performance. Mader services more than 350 customers across the mining, energy and industrial sectors across Australia and internationally.
Mader's success has been built on a foundation of strong relationships, and the principles of mateship and comradery echo through the business. They have pride in what they do, and get the job done working alongside great mates. Today, Mader employs a highly dedicated and skilled workforce of 2,500 specialists - a feat only made possible by attracting and retaining the best workforce.
Opportunity
As Mader is a contracting business, they have traditionally faced limitations on what they can do in the apprenticeship space. They offer apprenticeships through the  Mader Maintenance Centre in Perth, however as most of the workforce work remotely amongst a multitude of sites, traditional apprenticeships are challenging for the business.
However, due to skill shortages threatening workplace efficiencies, Mader still wanted to give back to the industry by bridging the gap and feeding qualified Heavy Duty Diesel Mechanics into the mining sector, through the Mader Trade Upgrade program. 
Solution
As an industry leader in equipment maintenance, Mader recognise the importance of growing and developing the workforce of tomorrow. The Mader Trade Up program boasts an 89% retention rate with highly motivated mechanics now supporting a range of customers across Western Australia, Queensland and New South Wales. The program not only empowers tradespeople to tackle the workplace challenges of the future, but it also gives back to the mining sector by providing an effective long-term solution that creates a lasting difference. 
When selecting participants for the Mader Trade Up program, a set of key attributes include a positive attitude, great work ethic, outstanding customer service and a keen interest to learn. With these basics, the apprentices are set up for success as they begin their technical training with TAFE Queensland.
The Mader Trade Up program has had a positive impact on the industry and also led to a significant increase in employee happiness by empowering employees to take charge of their career path, with upskilling allowing them to gain knowledge in a new area to unveil previously undiscovered talents, passions, and eventually career paths.
Once qualified, apprentices are empowered to take charge of their career, with graduates able to map out a long-term career plan, establishing achievable milestones and upskilling in new areas to discover talents, passions and career paths that will lead to greater opportunities. The feedback provided by TAFE Queensland educators enables us to ensure we are placing apprentices into the most suitable environment for them personally