Free TAFE for under 25s
Get qualified without the cost with the Queensland Government's Free TAFE for under 25s program. Choose from a range of courses in high-priority areas and kick start your career with an industry-recognised qualification. Secure your future and get the skills employers want without the fees. 
Benefits of free TAFE training
Get qualified without the cost
If you take advantage of Free TAFE for under 25s funding, the full cost of your training at TAFE Queensland will be covered. That means you won't have to contribute anything towards your training fees — you may still however need to pay some smaller costs such as uniforms or other resources.
Ensure your skills are in demand
The added benefit of completing a qualification in a high-priority area is that you're guaranteed to develop in-demand skills and graduate with strong job prospects. You'll stand out from the crowd and be ready to hit the ground running with the industry-relevant skills employers are looking for. 
Am I eligible?
To be eligible for Free TAFE for Under 25s funding, you must:
be aged under 25 years at the point of enrolment and not be at school
be an Australian citizen, Australian permanent resident (includes humanitarian entrant), temporary resident with the necessary visa and work permits on the pathway to permanent residency, or a New Zealand citizen
not hold, and not be enrolled in, a certificate III or higher-level qualification, not including qualifications completed at school and foundation skills training.
permanently reside in Queensland.
enrol and start a high-priority qualification with an approved training provider (such as TAFE Queensland)


If you hold a visa you must also ensure your visa subclass is eligible for subsidised training.
There are also additional eligibility rules that apply for students completing an apprenticeship or traineeship as part of the program.
I started my my rural operations studies at school and it really helped me when I left school because I was already half qualified. When I studied all my costs were covered so I didn't have to pay for any of the course which was excellent.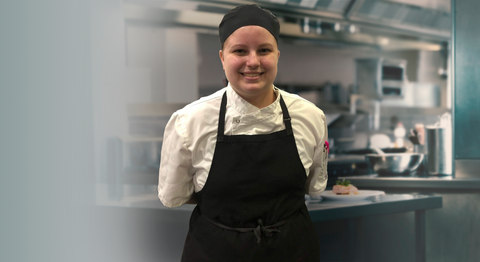 Receiving free training means that I can live more freely. If I didn't have the funding, I would be forced to live at home because I wouldn't have the money to live independently. Free training gives me freedom and some cushion, it means I don't have to worry about being able to afford living expenses.