Franco's Journey from Student to Staff member
Franco Canalejo's work preparation course at TAFE Queensland has led to an unexpected job opportunity.
After emigrating from Argentina in 2021, Franco joined the Skills for Education and Employment (SEE) program at TAFE Queensland's Inala campus.

The SEE program supports job seekers with free, work-focused training. Throughout the course, students improve their job application skills, learn how to use industry-leading digital technology, and complete short courses to stand out in the hiring process.
After building a suite of skills in the classroom, Franco applied for the role of Multimedia Developer at TAFE Queensland.
"My skills and passion for programming, as well as my good eye for design, helped me to build my own portfolio of projects and get the job," he said.
"But none of this would have been possible without my English teachers. They supported me and helped me to achieve my goals—in less than a year—to develop my English and get my first job in Australia."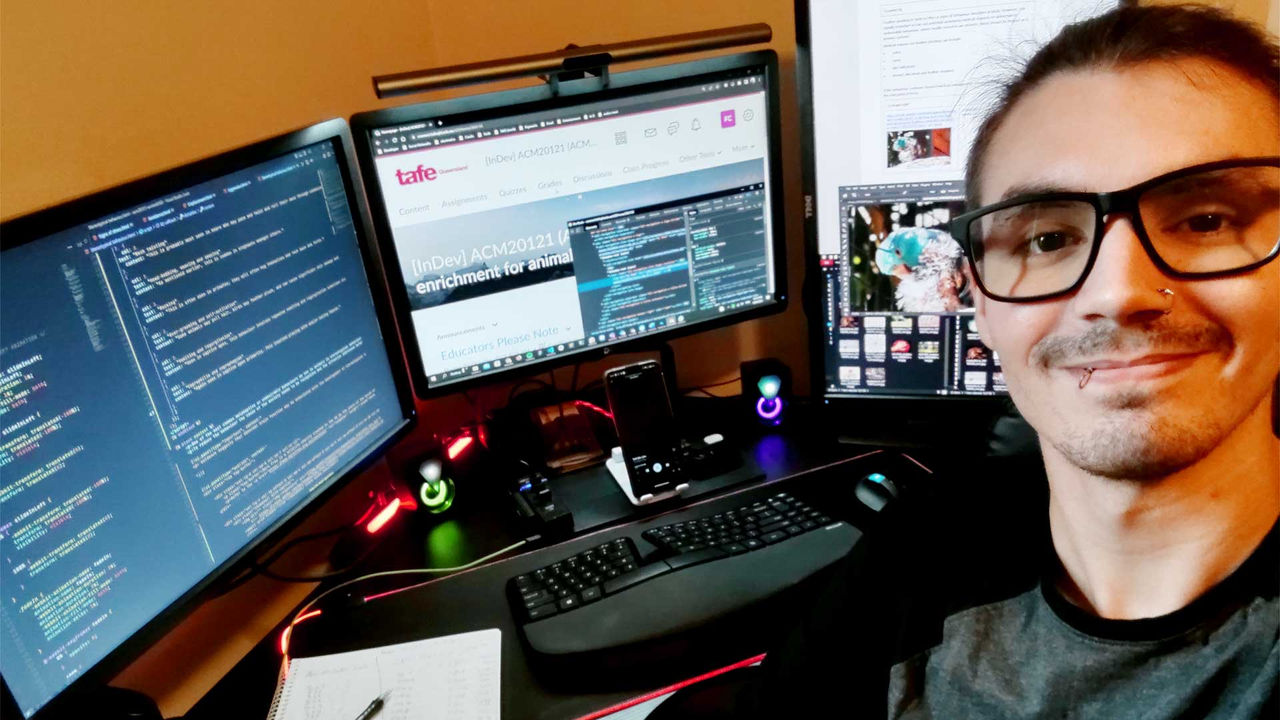 Through his role, Franco now develops online educational multimedia materials for TAFE Queensland educators to use in the classroom.
"My day covers everything from image editing, to developing web animations, and modifying and building units using HTML, CSS and JavaScript," Franco said.
He explained that the role has supported him to continue building his own skill set, such as methods for better organisation, written and spoken English, and a range of programming skills.
"One of the things I like the most about my new role is the freedom to be creative and implement new things within the content I am given to build," Franco said.
"I'm very grateful to be where I am today."
TAFE Queensland currently delivers the SEE program in 45 locations across Queensland. Job seekers can get started by obtaining a referral from Services Australia or their job service provider.
The Skills for Education and Employment (SEE) program is funded by the Australian Government Department of Education, Skills and Employment.