Historical memoirs influence new generation of learners
When early childhood educator Nicola Johnston was tasked with developing the content for a new core unit, she never expected the journey to be such an emotional experience.
For more than 20 years, Nicola has been involved in Early Childhood Education and Care – commencing her career in the industry at just 17-years-old in Bundaberg. After taking on lead roles in the industry, it was time to share her experience with the next generation of educators. For more than a decade, Nicola has been an educator at TAFE Queensland, and recently added curriculum development to her resume.
This is where Nicola's story takes an emotional turn, and we introduce James (Trakka) Daisy and his late mother Janet Daisy, an inspiring Wakka Wakka woman who was born in 1937.
Tasked with developing the content for Encourage understanding of Aboriginal and/or Torres Strait Islander peoples' cultures (CHCECE054) to be delivered as a core unit of Certificate III in Early Childhood Education and Care (CHC30121), Nicola looked no further than Trakka (her mother's partner) to help her create an authentic learning experience for students.
As part of the journey to reconciliation in Australia, the unit CHCECE054 was developed with a focus on embedding Australia's cultures into the early childhood industry in a culturally safe and sensitive way.
Instead of an interview, Trakka produced some typed memoirs from his mother Janet, who, after a difficult childhood as an Aboriginal girl growing up in the 1930s and 40s, wrote from the heart her story of hardship, prejudice, loss of culture and later acceptance.
Now years after her passing, these memoirs form the cultural learning for every student who enrols in Certificate III in Early Childhood Education and Care with TAFE Queensland, and will influence generations of Queenslanders to come.
"When I was writing the unit I wanted to try and do something different that is both interesting for the students to do and interesting for the teachers alike. I wanted to do something fresh and new but most importantly I wanted it to be authentic," Nicola said.
"The unit is about learning more about Aboriginal and Torres Strait Islander history and cultures, embedding that into early educational settings and creating culturally safe environments."
Students are encouraged to immerse themselves in Janet's story to develop an understanding of how her experience affected her opinions and behaviours, with the curriculum designed to trigger a response of cultural understanding and acceptance.
Who was Janet Daisy?
Janet was born in the Aboriginal community of Woorabinda in 1937. Moving to the tiny community of Gayndah as a small child, the first few years of her formal education were at an Aboriginal school – an experience she spoke fondly of.
Later, the school closed and so began Janet's exposure to racism and prejudice from the school community, including recollections of being kicked to the gutter by the mother of a little girl she was friends with.
Sadly, the abuse and discrimination she experienced as a small child formed the views and opinions she carried with her throughout her life.
After marrying and having two children (including Trakka), sadly Janet succumbed to a period of alcoholism. After hitting rock bottom, and entering a period of reflection, she realised that she must accept her past, face her biases and find ways to move on from them to improve her own emotional and mental wellbeing. In the process she wrote incredibly powerful stories that others are now able to learn from.
Nicola said the journey with Trakka has been exceptionally emotional and a time of immense personal growth for herself.
"It has brought us closer together, and my cultural knowledge and acceptance has improved. For him to say he is proud of me is very emotional. It has been a journey."
TAFE Queensland students began enrolling in the new core unit in mid 2022, with both educators and students expressing gratitude for the genuine and personal content. The core unit is also being rolled out into other TAFE Queensland programs including Certificate III in School-Based Education Support (CHC30221) and Certificate IV in School-Based Education Support (CHC40221).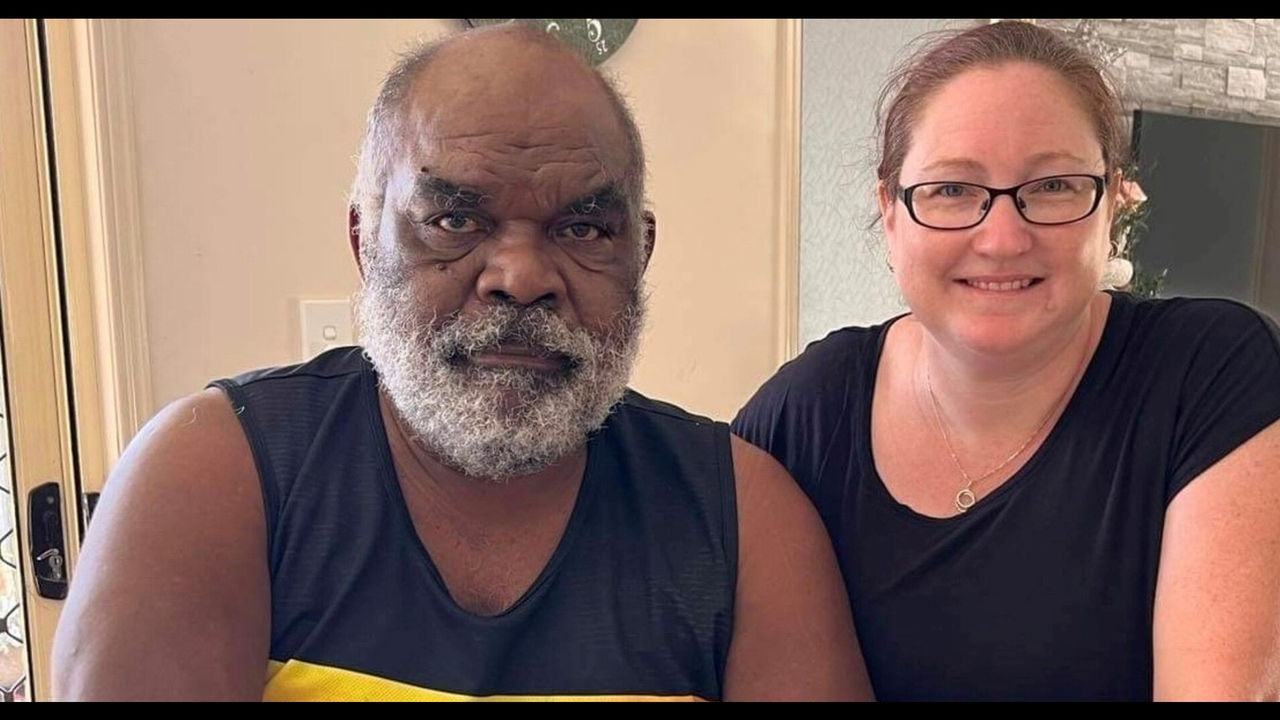 Trakka Daisy with Nicola Johnston
"It is my hope that by sharing my mother's story that it will help to create historical acceptance. This is a true story – she's telling it through her eyes and painting a picture of how it was in her time. If people can find something in this and take something from it, that's all we can hope for."
-Trakka