Encouragement from others brings new careers in care
Kiri Yari and Repeka Tautua enrolled in TAFE Queensland's Certificate III in Individual Support (CHC33015) and then graduated with fears conquered, new knowledge and experience, memories of a diverse cohort, and employment.
For Kiri, a love of working with people, together with feedback from others that it would be an ideal career pathway for her, led her to learn more about caring for older adults.
"Someone suggested I do this course — they said I would be good with people. I'm passionate about people. I want to put my life aside and help them," said Kiri Yari, originally from Papua New Guinea.

"But I was very nervous — nervous about the name 'TAFE' itself because English is my fourth language. I was shivering I was so scared about attending TAFE Queensland!"

"When I came here though, my teacher was so good, not only good in helping me, but what we learnt, and also the other students — they were also very good at helping me with the computer work," Kiri shared.

To enrol in the Certificate III level course at TAFE Queensland's Ipswich campus was a significant change for Kiri. Her family, in her village back in Papua New Guinea, are subsistence farmers, and when Kiri moved here 17 years ago, she'd held jobs in cleaning, reception, and farmhand work.

"Before, I thought looking after older people was more about cuddling them and feeding them," laughed Kiri.

"But through the course, I learnt so much — how to dress older people, how to shower and bathe them, how and what to feed them, how to move them safely, how to communicate with them and to be very gentle."

"Everything I learnt was new, and when we went on placement — what we learnt at TAFE Queensland — we did it at the job. So I was very confident as it was the same," shared Kiri.

Repeka Tautua, originally from New Zealand with a Samoan background, was also encouraged by a good friend who was working in the disability sector to pursue this field of study.

When Repeka's 'Nan' passed away in 2021, she felt especially motivated to care for older people. 

"I truly believe I have what it takes to work in this industry and make a difference in the elderly's everyday lives. It's something I'm most passionate about," said Repeka.

"After completing my studies, both online via Zoom — during COVID-19 times — and face-to-face at the Ipswich campus, I graduated and now work as a Personal Carer." 

"I love what I do for my work. I connect so well with everyone and look forward to work every day. It's amazing," Repeka said.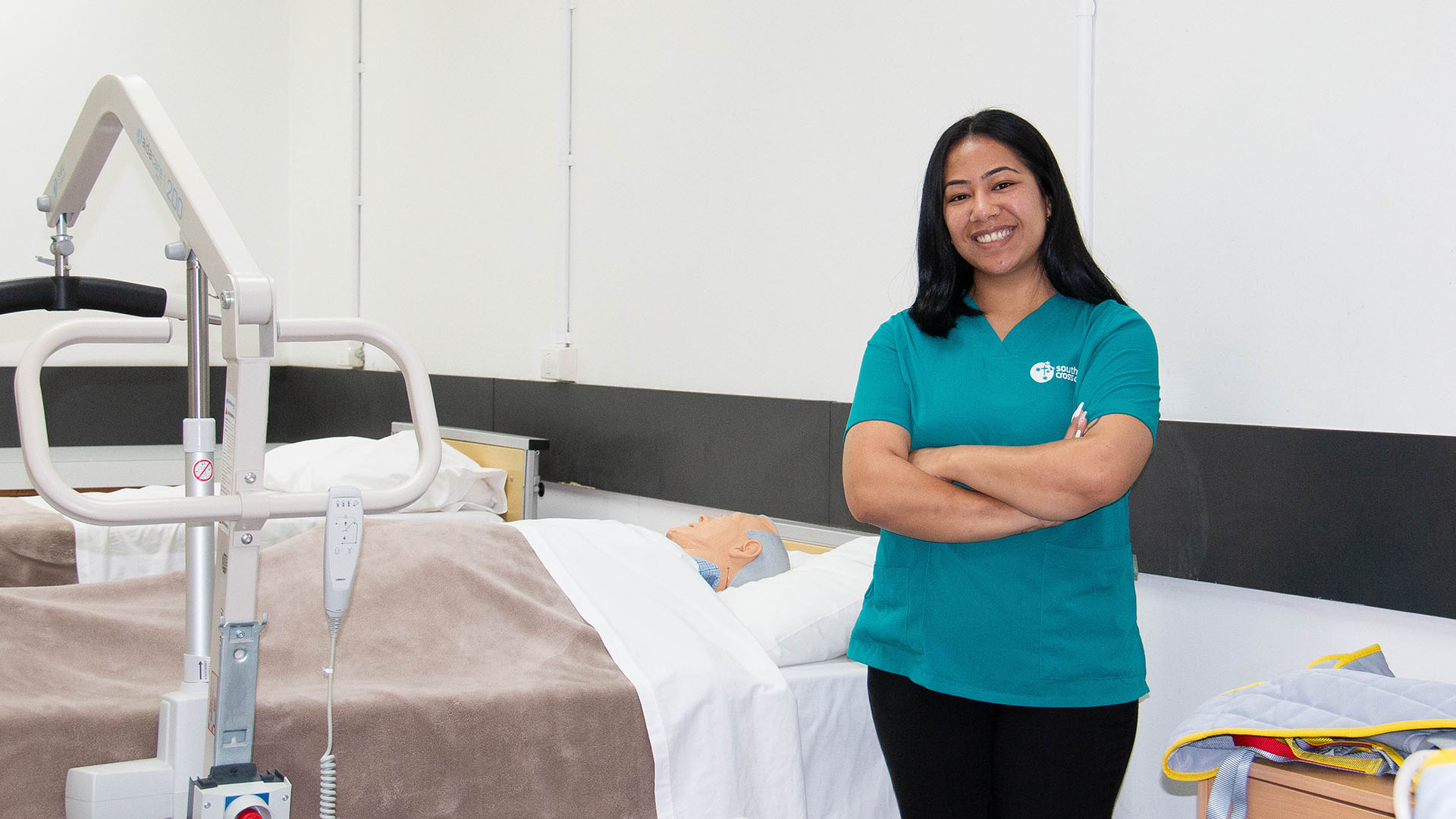 TAFE Queensland Individual Support Teacher, Lisa Stark, has close to a decade of experience in the care industry and said she was not surprised that each of the women took to the subject matter so well.
"Repeka and Kiri were brilliantly responsive and passionate about this industry from the start. They fully engaged in all learning content and diligently attended class every day," Lisa shared.
"We make a special effort to ensure that from the very first day we create an engaging, fun and safe learning environment. The activities allow students to connect with each other as well as dig into why they are wanting to work in this area," continued Lisa.

"It's a great moment when the students see that everyone in the course has a similar reason for wanting to become a care worker."

Kiri agreed, saying a standout from her time at TAFE Queensland was: "Learning to make friends with people — from different walks of life. Everyone helped us, and shared their own stories — the environment was a highlight."

Kiri's thoughts on what 'greatness' means to her, shows just how suited she is to her new career path in the disability sector.

"Look after those who can't look after themselves. Let your work show your greatness," Kiri advised.

Repeka and Kiri are two of more than 460,000 support workers that make up the care economy in Australia.

According to Australian Government's Labour Market Insight website, the demand for aged and disabled carers is set to grow very strongly — an increase of close to 30% to more than 341,800 workers between 2021 and 2026.