Zero Emission truck leaders choose TAFE Queensland
Leaders in Australian supply of Zero Emission trucks and buses, Foton Mobility Distribution, have partnered with TAFE Queensland to develop crucial training.
TAFE Queensland has been identified as a training provider of choice by the exclusive Australian distributors for global heavy automotive manufacturers, Foton Motors, to assist in developing training to enable local Queensland businesses to prepare for a Zero Emission Vehicle (ZEV) takeover in the heavy automotive sector.
Foton Mobility Distribution (100% Australian owned) currently supplies a range of ZEVs including Battery Electric (BEV) and Hydrogen Fuel Cell (FCEV) trucks and buses, and is at the forefront of heavy vehicle technology in Australia.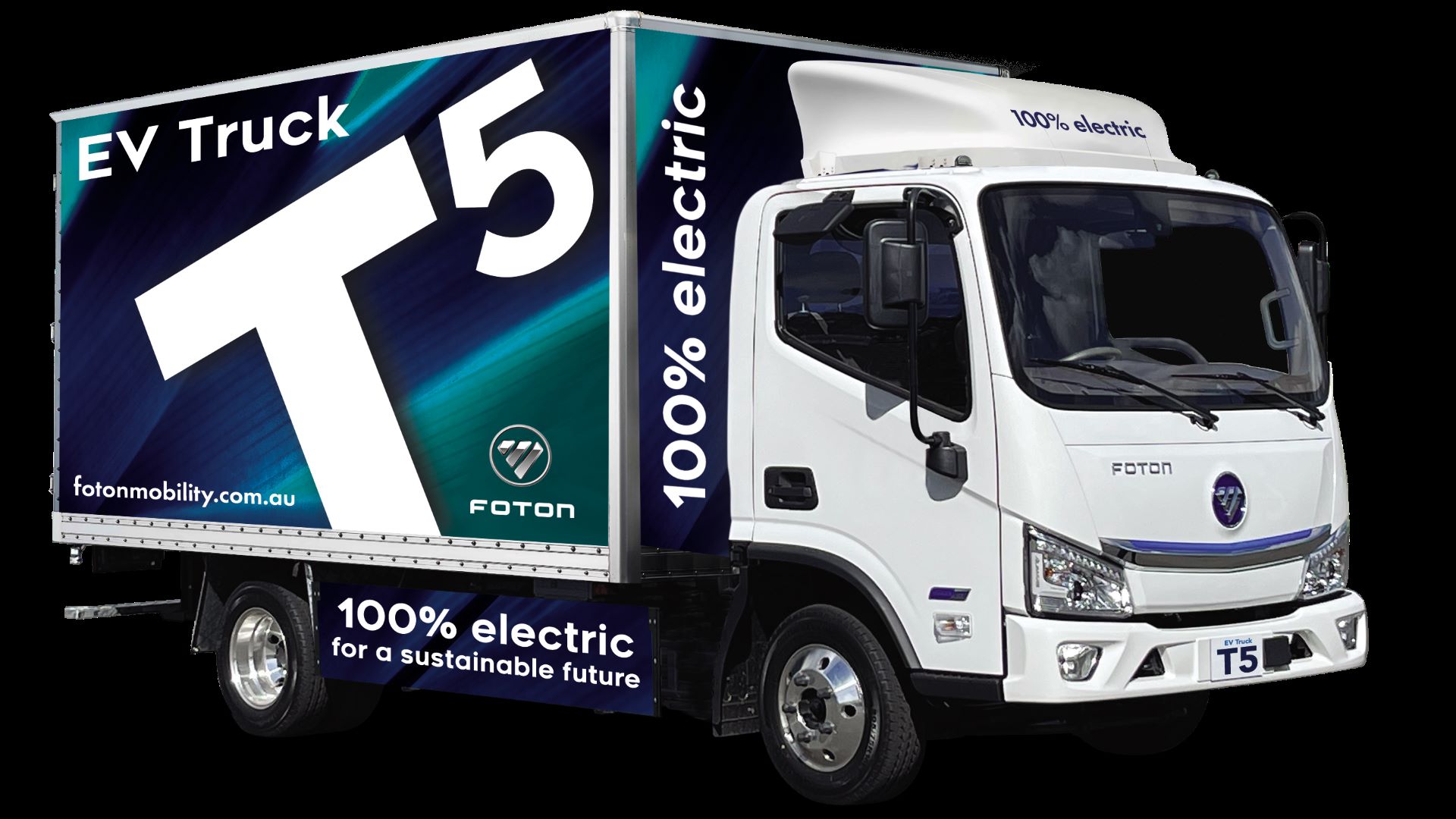 Foton Mobility announced in a press release that they had "signed Deeds of Collaboration with a number of major national education and vocational training institutions," which includes TAFE Queensland.
Foton Mobility went on to say the partnerships will work towards "developing training programs and accreditations to meet the needs of the transport industry."
General Manager of Aftersales at Foton Mobility, Ross Thompson, stated that "the partnerships we form with educational institutes are extremely important to us."
"Not only do they enable us to pass on our extensive body of knowledge around new energy vehicles, but they also help us to understand what skills need developing, and what skills don't currently exist," Mr Thompson said.
"Partners were chosen for this collaboration based on their experience and demonstrated excellence in their respective areas. TAFE Queensland are well-respected in the industry as developers of cutting-edge training and Foton Mobility is excited to work with the largest training provider in Queensland," he said.
TAFE Queensland Emerging Industries Business Development Manager Shawn O'Sullivan says the partnership is an acknowledgement of TAFE Queensland's market-leading training and the respect that local industries have for the provider.
"TAFE Queensland is a proud leader in the training of automotive apprentices. At June 30 2022, more than 50 per cent of Queensland's Certificate III in Heavy Commercial Vehicle Mechanical Technology (AUR31120) apprentices were completing their training at TAFE Queensland," Mr O'Sullivan said.
"Looking towards future skills, we are leading the charge for ZEV training in Queensland, and this partnership is recognition for the work we are already doing to provide upskill opportunities to Queensland technicians," Mr O'Sullivan said.
"We have been offering nationally accredited Hybrid Electric Vehicle (HEV) units as electives to all our automotive apprentices for a number of years and have added Battery Electric Vehicle (BEV) units as these vehicles have become more popular. This is unique to TAFE Queensland and makes this important training available at no extra cost for employers and their apprentices."
"There are also Skillsets available for experienced industry members looking to upskill into the ZEV space, which we are offering to members from all corners of the automotive industry."
"We are looking forward to working with Foton Mobility to develop training that will support local industries and equip Queensland for its ZEV future," he said.
TAFE Queensland is proud to be the market leader for Vocational Education and Training (VET) in Queensland, working closely with Government and industry to develop the critical training needed to support Queensland's future workforces and economy. As part of the Queensland Government's VET Emerging Industries initiative, which sees $15 million invested in new skills and training strategies across identified emerging industry needs in the manufacturing, energy, agribusiness, and screen and digital sectors, this training development is a clear demonstration of how TAFE Queensland is connecting Queenslanders with the work they want and supporting employers to grow stronger workforces.