Transition challenges tips and tricks
Australian Defence members may face several challenges when transitioning to civilian employment opportunities.  Here are some of these challenges and how to overcome these issues.
Resume and interview skills: Defence members may not have the same level of experience writing resumes and interviewing for civilian jobs as those who may never have served in the military.
Civilian employers typically require a current resume before proceeding to a job interview. To make a strong impression, veterans should not overuse military jargon and Defence acronyms that may not be familiar to civilian employers. Instead, it's important to translate military experience into terms that civilian employers can understand and better appreciate the skills and experience gained in military service. Ex-Australian Defence members can get their resumes rewritten to address civilian employment opportunities by using the following resources:
Career transition services are provided by the Department of Defence and 'Transition coaches' located on each base.  Transition Centres contacts details can be found here.  Transition coaches can also provide linkage to education (universities), training (TAFE), and other resources to help Defence members prepare for civilian employment and identify long term goals.
Career counsellors or job search services are offered by Ex-Service Organisations (ESO) such as Soldier On and the Returned & Services League (RSL) of Australia.
Soldier On offers free resume rewriting services for its members. To access this free service, members need to register here. For urgent questions or requests, members can email either getsupport@soldieron.org.au or employment@soldieron.org.au.  Alternatively, members can call the national Soldier On hotline at 1300 620 380, which will redirect the request to the relevant state representative for assistance.
RSLQLD also offers free resume rewriting services and can be contacted on their website or on phone 134 RSL (134 775).  These organisations can also provide assistance with interview skills, including regular employer networking events onsite and other job search resources.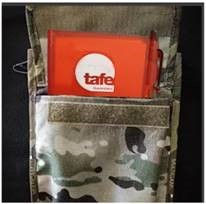 Experience Interpretation: Defence members may have difficulty translating their military skills and experiences into civilian language that potential employers can understand and appreciate.
To address the translation from Military to Civilian, members can access the: Member and Family Transition seminars.  These day-long seminars provide information that will assist you to prepare for your transition to civilian life. Partners, families and support persons are also encouraged to attend these seminars. It should be noted it is mandatory for members to attend a seminar within 12 months of their transition date.  The ADF Member and Family transition seminar schedule can be found here. 
Military jargon, Defence slang, abbreviations and colloquial terms should be avoided in resume's and interview situations with non-military civilian employers:
Acronyms/slang/abbreviation/colloquial terms (e.g. MEAO – Middle East Area of Operations, Adgie – RAAF airfield defence guard, Stoker – Marine Engineering Technician)
Rank and unit specific terminology (e.g. Sergeant, Platoons, LCDR – Lieutenant Commander)
Weapon and equipment based terminology (e.g. M16 rifle, APC – Armoured Personnel Carrier, M113, LAND121, G Wagon)
Military-specific procedures and protocols (e.g. Operational Orders, , SOP – Standard Operating Procedure, Battle Plans)
Military-style language (e.g. "Good to go,", "Bravo Zulu" – Well done")
It's recommended that members use civilian language, where possible to translate your roles, rank, skills, experience, responsibilities and accomplishments in the military and highlight how they are applicable to any civilian positions you are applying for.  New resumes and cover letters should be crafted and fine-tuned for each job application.
Client networking events helps employment opportunities by allowing individuals to connect with professionals in their desired field of employment, learn about job openings and gain referrals to potential employers. Defence personnel may encounter difficulties due to a lack of comparable networking and connections within the civilian sector.
To address this lack of connectedness, it is best to seek out External Service Organisation (ESO) event providers. Solider On's employer events provide support and assistance to ex-Defence members in their job search by connecting them face-to-face with potential employers. These events bring together businesses and organisations looking to hire ex-Defence members who are seeking employment, by offering a platform for networking and job interviews. The events also provide opportunities for members to learn about different industries and gain a better understanding of the civilian job market and requirements. By participating in these events, members can increase their chances of finding employment that suits their skills, experience and interests.
Age: Some Defence members may be older than their civilian peers and may face age discrimination in the job market.
It is illegal to discriminate on the basis of age in Australia. The Age Discrimination Act 2004 makes it unlawful to discriminate against a person on the grounds of age in employment, education, access to goods, facilities and services, and accommodation. This protection applies to individuals of all ages, including older workers.
Older ex-Defence members can offset any perception of 'age discrimination' in the job market by:
Emphasising their skills and experience: Older workers often have valuable skills and experience that can benefit an organisation. Highlighting these in resumes and cover letters can help demonstrate their value to potential employers.
Keeping up with technology and industry changes: Staying current with new technologies and trends in their desired field can help demonstrate that they are adaptable and capable of meeting the demands of modern job markets.
Networking: Networking with individuals (Linkedin) in their desired industry can help build relationships and increase exposure to job opportunities.
Re-training and upskilling: Updating their knowledge and skills through training and education can help demonstrate their commitment to career development and enhance their marketability.
Seeking out age-diverse workplaces: Applying to companies that are known to have a diverse workforce, including older workers, can increase their chances of finding a supportive and inclusive work environment.
By adopting these strategies, older ex-Defence members can counteract any perception of age discrimination and increase their chances of finding meaningful engagement and employment.
Adjusting to civilian culture: Defence members may find it challenging to adjust to the different culture and pace of civilian work environments after spending years in the military.
Seek out veteran-friendly employers: Defence members can seek out employers who have a history of hiring veterans and are familiar with the unique skills and experiences that veterans can bring to the workplace.
Below is a sample list of employers who have pledged to assist ex-Defence personnel in adapting to civilian life by offering job prospects and specialized support programs. Although these programs differ in extent, they share a common goal of aiding ex-Defence personnel in securing significant employment and thriving in their post-military careers. To learn more about current employment opportunities within these organisations, it is advised to reach out to their Human Resources (HR) department.
Post-traumatic stress disorder (PTSD) and mental health: Defence members may have experienced trauma or mental health issues during their service, which can affect their ability to find and maintain civilian employment.
Address mental health issues: Defence members should address any mental health issues such as PTSD, as it can affect their ability to find and maintain civilian employment.
Seeking professional help: Talking to a mental health professional, such as a psychologist or psychiatrist, can provide a safe and supportive environment for individuals to discuss their experiences and receive appropriate treatment and support.
Joining support groups and Associations: Joining support groups with others who have similar experiences can help provide a sense of community, reduce feelings of isolation, and foster a supportive network.
Support and counselling can help you understand what you might be going through so you can get on with life. Open Arms can provide this support via their website or by phone (1800 011 046).  You can also contact Life line on their website or by phone (13 11 14 or 1800 737 732)
Engaging in self-care: Practicing self-care, such as exercise, mindfulness, and relaxation techniques, can help individuals manage their symptoms and maintain their mental health.
Connecting with family and friends: Building and maintaining strong relationships with loved ones can provide a supportive network and help individuals cope with stress and mental health challenges.
Seeking financial and practical support: Ex-Defence members can access financial and practical support through organisations such as the Department of Veterans' Affairs (DVA), RSL, and Solider On.
Talking about their experiences: Sharing their experiences with trusted individuals, including family, friends, and mental health professionals, can help individuals process their feelings and reduce feelings of stress and anxiety.
It's important to note that everyone's experience with PTSD and mental health challenges is unique, and there is no one right approach to managing these conditions. By seeking help and support, and being proactive about their mental health, ex-Defence members can work towards recovery and build a fulfilling and satisfying life after military service.
Medically discharged? When one door closes another one opens
Even if a member has been medically discharged, this does not necessarily mean that they are unable to work in a civilian environment. Civilian employers are interested in the leadership, problem-solving, and other skills that are developed during military service, and these experiences make former ADF members strong candidates for employment. It's important for former ADF members to focus on their strengths and the value they bring to the workplace, rather than any perceived limitations of not being able to pass a quarterly Basic Fitness Assessment (BFA).
Limited opportunities in certain field: Defence members may have difficulty finding job opportunities in their particular field of expertise or interests, especially if they specialised in a highly specific area of expertise.

"Embrace the Change": Ex-Defence personnel should adopt a learning mindset and be open to new work environments and job roles possibilities. TAFE Queensland offers 90 fee-free courses for members and the general public. Go to the TAFE Queensland Fee-free page to take advantage of these free programs (eligibility criteria apply). Transition coaches can help members access up to $5,320 Defence Force Transition Program (DFTP) funding and up to 23 days of paid work experience to gain meaningful engagement.
"Eliminate the qualification deficit and close the training gap": The civilian hiring process begins with a junior HR representative reviewing resumes. If the job requires specific qualifications, such as a Certificate III in Heavy Diesel Mechanic (Stoker), the HR representative will assess the applicant's qualifications and experience to ensure they meet the minimum requirements. Civilian recruitment often relies on having the necessary qualifications, however, many ex-Defence personnel may not hold 'completed certification' due to the nature of their previous military work. For example, a maritime Stoker (maritime engineer) may lack the 'units of competency' related to braking, suspension or steering. Similarly, an Army electrician may not have a full electrical contractor's license. TAFE Queensland offers a solution by providing recognition of prior learning (RPL) to close these qualification gaps and issue the latest certificates. View our courses page for a comprehensive list of TAFE Queensland's 580 courses or contact the TAFE Queensland Defence Solutions Team at 07 3244 0155.
Lack of understanding of veteran attributes: Employers who are unfamiliar with the advantages of hiring veterans may not fully understand their valuable traits and skills. To gain insight into the advantages, employers should consider the below benefits that veterans bring to the workforce.
Leadership skills: Veterans often have experience leading teams in high-pressure environments, providing valuable leadership skills for a company.
Excellent time management skills.
Able to follow instructions and procedures (SOP).
Discipline: Veterans are trained to be disciplined, which can translate into a strong work ethic and attention to detail.
Adaptability: Veterans have a proven track record of adapting to new and challenging environments, making them valuable employees who can handle change.
Diverse perspectives: Veterans bring a unique set of experiences and perspectives to the workplace, adding to a company's cultural diversity and problem-solving skills.
Strong work ethic: Veterans are known for their commitment to their duties and for having a strong sense of responsibility, making them dependable employees.
Training: Many veterans have received specialised training in technical skills, which can be valuable to a company.
Access to government incentives: Companies that hire veterans may be eligible for government tax credits and other incentives.
Lack of employer understanding of the support needed for veterans to transition to civilian workforce: Employers may not understand the unique challenges veterans face integrating into a civilian workforce. Employers can support veterans transitioning to civilian workforce in several ways, including:
Providing training and skill development programs in the workplace.
Offering flexible schedules and paid time off for military (and reserve) duties.
Creating a supportive and inclusive workplace culture with connections to other ex-defence members.
Recognising and utilising military skills and experiences.
Partnering with organisations that support veteran employment.
Offering veterans' preference in hiring to build a ex-defence cohort.
Providing resources for mental and physical health support.
Overall, Defence members may need additional support and resources to help them navigate the civilian job market and find employment that is a good fit for their skills, interests, and experience.
This Project is supported by the Commonwealth of Australia as represented by the Department of Industry, Science, Energy and Resources.