Sunshine Coast Health Institute
Located in the suburb of Birtinya just a 15 minute drive south of Mooloolaba, the Sunshine Coast Health Institute (SCHI) is a dedicated education, training and research facility. The Institute is a collaborative partnership between the Sunshine Coast Hospital and Health Service, the University of the Sunshine Coast, and TAFE Queensland, and is located on the Sunshine Coast University Hospital (SCUH) campus.
What's on offer at the Sunshine Coast Health Institute
The Sunshine Coast Health Institute features dedicated and integrated research and learning spaces allowing students to participate in learning, research and clinical practice in one convenient location. The institute has dedicated workspaces for TAFE Queensland students as well as specialised learning spaces equipped with the latest in audio-visual technology. TAFE Queensland delivers training at the SCHI in aged care, nursing, and allied health.
Facilities and services
370 seat auditorium
150-seat lecture theatre
Bike racks and end of trip facilities
Breakout spaces
Communal lounge
Flexible learning and study areas
Library with computer kiosks
Sunshine Coast Health Institute
Street address
6 Doherty Street,
Birtinya Qld 4575
Postal address
PO Box 5252,
SCMC Nambour Qld 4560
| | |
| --- | --- |
| Monday | 8am-4pm |
| Tuesday | 8am-4pm |
| Wednesday | 8am-4pm |
| Thursday | 8am-4pm |
| Friday | 8am-4pm |
| Saturday | Closed |
| Sunday | Closed |
View campus map [49kb]
Public transport
The Sunshine Coast Health Institute is easily accessible via public transport. A dedicated bus stop is located on Eccles Boulevard near the main entry to the institute.
Cycling
Cycling is a convenient and cost effective option to get to class with bike racks and end of trip facilities available at the SCHI.
Parking
There is plenty of parking available for students at the Sunshine Coast Health Institute. Parking is paid and is operated by Point Parking.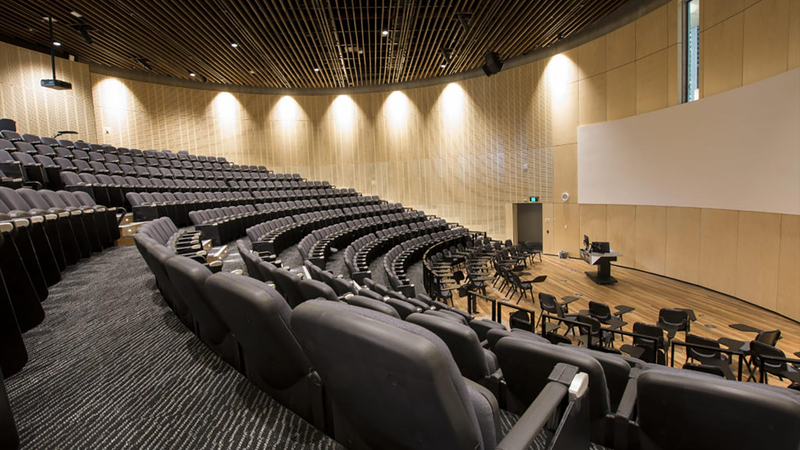 High-fidelity simulation suites
The simulation suites provide interactive, scenario-based clinical education in an environment that replicates a real life hospital setting. The suites include state-of-the-art simulation equipment and audio-visual technology including high-fidelity manikins and part-task trainers. The facility also includes an eight bed ward with pharmacy store, ICU bedroom, resuscitation bay, birthing suite, and interventional suite with scrub room. The simulation suites promote multidisciplinary team training and inter-professional learning.
Human body visualisation rooms
These multi-function teaching spaces incorporate normal and pathological anatomy teaching modalities, as well as a medical imaging library. These laboratories let students view the human body from a cellular level through to advanced radiology and imaging capability. The rooms also feature a state-of-the-art Anatomage Table, the most technologically advanced anatomy visualisation and virtual dissection system. The facility also includes normal anatomy specimens (prosected, plastinated and plastic models), pathology specimens, histology specimens, and medical imaging cases.
Specialised learning and teaching facilities
The Sunshine Coast Health Institute features a range of advanced learning and teaching facilities developed to cater to the specific needs of the health industry. Specialised facilities include e-learning laboratories, clinical demonstration rooms, flexible multi-purpose teaching spaces, and a clinical research laboratory with Physical Containment Level 2 (PC2).