Creativity Shines in Student Art Exhibit
The spark of creativity was well alight at a recent art exhibition hosted by migrant and refugee students at TAFE Queensland's Cairns campus.
Over the course of 14 weeks, Adult Migrant English Program (AMEP) students designed and created unique wooden lanterns inspired by their cultures and countries of origin.
The pieces were then showcased in an art exhibition—titled 'From the Shadows'—at the Banggu Minjaany Art Gallery based at TAFE Queensland's Cairns campus.
"Project-based changes the dynamic of the classroom. The teacher becomes the project manager, and the students become project officers," said AMEP teacher Mirian Kotzikas.
"You witness their commitment, initiative, their work ethic, their ability to work in a team, and you guide them in work-related matters."
As the first step in the project, students designed their lanterns in Adobe Illustrator. While the software is known for its steep learning curve, it's also a highly valued tool in the creative industries.
Students found the learning process exceptionally rewarding, and the collective creativity soon took over the classroom.
Many students based their designs on architecture from their countries of origin, including a Hakka building, Himalayan temple, and Tongkonan.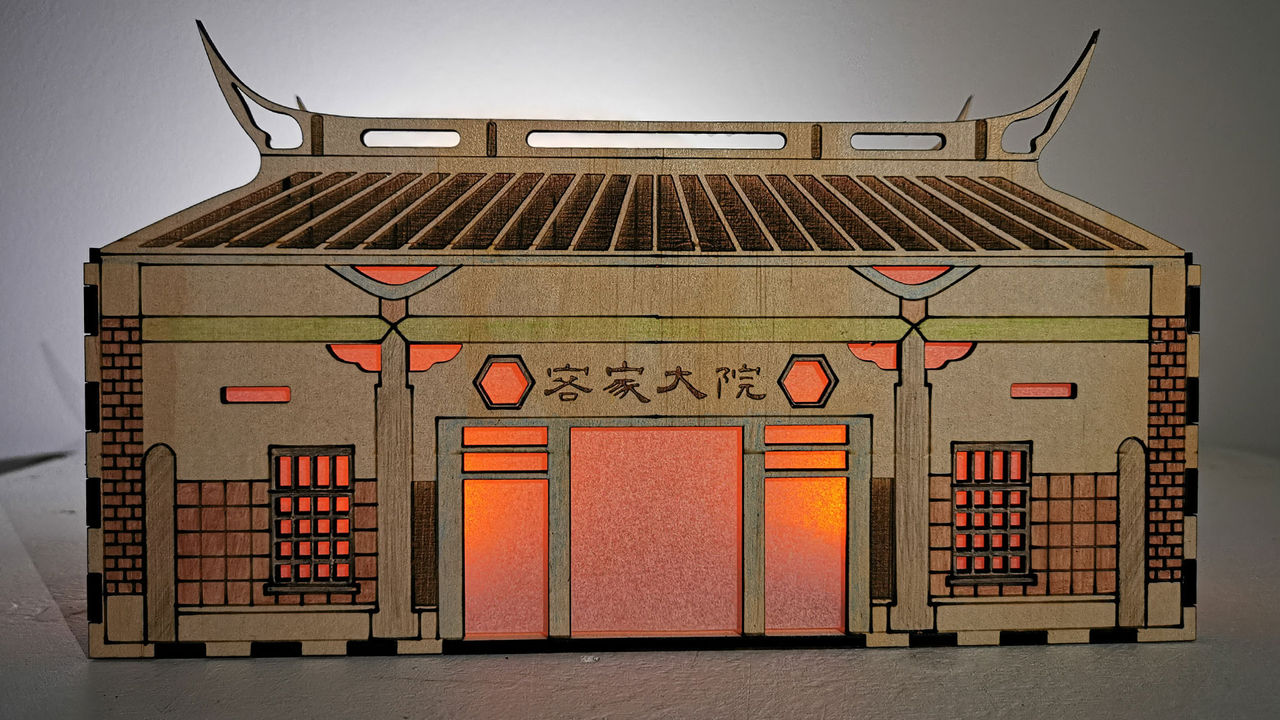 Others drew inspiration from important iconography, animals, and landscapes in their cultures.
"Learning to use Adobe Illustrator has been amazing," said Aileen, who used the program to recreate her grandmother's traditional Motuan tattoo.
"It's taught me how to recreate any image and turn it into something else—really anything that comes to your mind."
With their designs in hand, the group visited the Makerspace at TAFE Queensland's Cairns campus. The non-profit studio supports community access to cutting-edge technology, such as 3D printers, robotics equipment, power tools, AI hardware, and more.
Matt Ritchie from The Makers welcomed the group and walked through the laser-cutting process. For him, he said, it was an unmissable opportunity to introduce more people to the art of making.
"These days, with the technology available to us, we're able to do things that traditionally would have taken factories and teams of engineers to make," Matt said.
"People can achieve incredible things if they have the opportunity to explore and work on projects like these."
After cutting and assembling their lanterns, the class was ready to debut their creations.
The 'From the Shadows' exhibition ran over ten days at the Banggu Minjaany Art Gallery, where other TAFE Queensland students and staff—as well as the general public—could appreciate the wealth of experience and creativity built into each lantern.
"Before this course, I didn't have any idea how to create something like we did," said AMEP student Motoko Asakuba.
"But now, I have so many ideas. This course helped me a lot." 
The Adult Migrant English Program (AMEP) is funded by the Australian Government Department of Home Affairs. In Queensland, the AMEP is delivered by TAFE Queensland.