Pre-apprenticeship courses
Whether you're looking to get a foot in the door, or just try something new, pre-apprenticeship training with TAFE Queensland could be your ticket to an exciting new career.
Pre-apprenticeship training is an entry-level certificate made up of theoretical and practical training at one of our campuses, as well as hands-on work experience in your chosen industry. 
Unlike traditional apprenticeships, you don't need to find someone to employ you first. Instead of committing four years of training right away, you can undertake a shorter course to make sure it's the right fit for you. You'll also get the chance to show off your skills to future employers during work experience placement which can help increase your chance of gaining an apprenticeship or traineeship. 
Once you successfully finish a course you may be able to transition into an apprenticeship with an employer or move into further study with TAFE Queensland. Our pre-apprenticeship courses will prepare you to work in a range of different industries — including baking, building, hairdressing, engineering and more.
If you are unsure, a pre-apprenticeship course with TAFE Queensland is the perfect opportunity for you to try out a career before committing to an apprenticeship.
18728-Certificate II in Automotive Cylinder Head Reconditioning - Light vehicle (AUR21516)
Certificate II in Rail Infrastructure (TLI21315)
Current school students
If you're ready to get a head start on your career while you're still at school then talk to the VET Coordinator at your school. They'll be able to talk you through your study options and get the application process started for you. If you've already spoken to your school VET Coordinator, and they have given you a TAFE at School application code, you can apply online via Pathways.
School leavers and mature-age students
You can apply directly to TAFE Queensland by clicking the Apply Now button on the course page you're interested in and completing the Ready to Apply form. Alternatively, you can visit one of our campus locations or call us on 1300 308 233. Make sure you read the important information section on the course page and prepare any required eligibility documents to speed up the application process.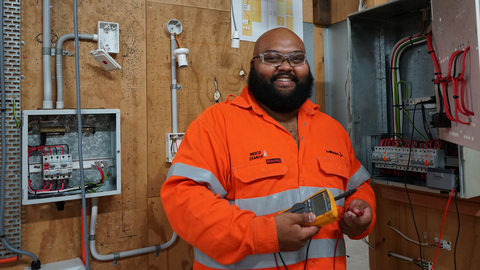 Pre-apprenticeship training was actually really good because it taught me the fundamentals. When I applied for an apprenticeship, I was told that it was good that I had already completed pre-apprenticeship training and my prior learning was recognised.