Alternative programs
If you didn't finish Year 12, complete the required prerequisites, or get the rank you needed, don't worry. TAFE Queensland can help you on your journey through to university studies with a variety of alternative programs.
Improve your selection rank
Completing any of our certificate III, certificate IV, diploma, advanced diploma, or associate degrees may improve your QTAC selection rank and allow you to get into your dream university degree. Another added benefit of studying this way is that you can start working in your industry straight away, using your certificate or diploma skills while you finish off your degree.
VET qualifications for tertiary selection
Successfully completed VET qualifications, at a certificate III level or higher, may be used for tertiary selection in two ways as:
Education institutions may allocate a selection rank depending on the level of VET qualification completed. The below table is a general guide only. Please contact your preferred higher education provider to confirm their current guidelines regarding admissions. Additional admissions policies may also apply for recent year 12 graduates with completed VET qualifications. For more information visit the QTAC website.
| Course | Approximate Selection Rank* | Maximum QTAC Selection Rank  (using PLA) |
| --- | --- | --- |
| Certificate III | 68.00 | 82.00 |
| Certificate IV | 74.00 | 89.00 |
| Diploma | 82.00 - 87.00 | 91.00 |
| Advanced Diploma / Associate Degree | 91.00 | 98.00 |
| Completed Certificate IV in Adult Tertiary Preparation (10765NAT) | 79.00 | 91.00 |
| *Based on grade point average (GPA) equivalent of 4.  |   |   |
Transition from OP to ATAR

From 2020, the Overall Position (OP) for Queensland year 12 students will be replaced by the Australian Tertiary Admission Rank (ATAR). This means that ATARs will be introduced for students who start Year 11 in 2019 and graduate from the end of 2020. The ATAR is used nationally for tertiary admissions and indicates a student's position relative to other students. It will be used for tertiary admissions from 2021 for Queensland students. The Queensland Tertiary Admission Centre (QTAC) will calculate ATARs for Queensland school leavers.
Study a degree with TAFE Queensland

TAFE Queensland has partnered with some of Australia's most respected universities to provide you with up-to-date skills for a changing workforce, along with the adaptable thinking needed to make your mark in any industry.
Our contemporary degrees are delivered in a practical, job-focused learning environment meaning you get the best of both worlds — the theoretical side of a university degree, with the applied-learning style that makes TAFE Queensland graduates so highly sought after by employers.
Diploma-to-degree academic pathways

Our diploma-to-degree pathways allow you to complete a diploma and bachelor degree in the time it usually takes to complete a degree alone. You'll graduate ahead of the pack with academic knowledge backed up by real-world skills. Studying this way may save you time and money, and will give you a head start in the job market allowing you to put your diploma skills into practice in the industry while you complete your degree qualification.
I chose TAFE Queensland because I didn't get a high enough rank to go straight to university. I want to end up studying a Bachelor of Engineering, so by working full time and studying part time, TAFE Queensland is a great pathway for me.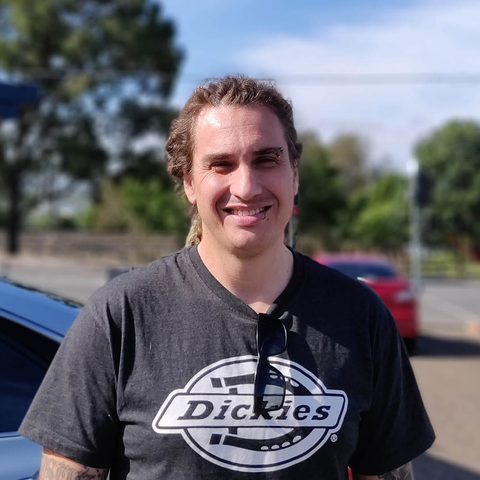 Undertaking an adult tertiary preparation course at TAFE Queensland is hands down the best decision I've ever made … it's changed the course of my life.
When I compare my work at the end of my diploma with what I'm producing now at the end of my degree it's amazing how much it's changed. I can see how much I've improved.